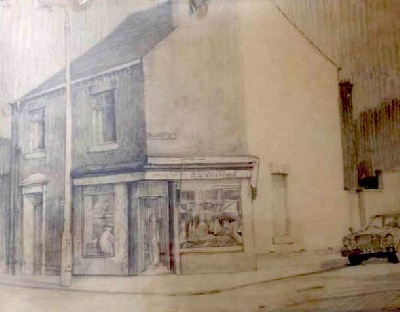 Alec and Maureen Wildblood began a butcher business in March 1968. It was located on Milkstone Road in Rochcale, Lancashire. A family friend, David Gleeson, then a local art student, produced this depiction of the shop. The 55th anniversary of the thriving family endeavor was celebrated by son Phil in Norden. He is seen below in 2010.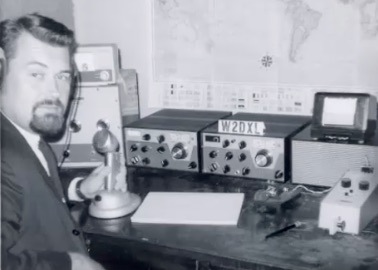 Arthur Frederick Wildblood, the third American by that name, passed away in St. Augustine, Florida. Art was a ham radio enthusiast for 70 years and last signed off as W4AA. He served in the American navy as a radioman on the destroyer Soley, (DD 707), including a Mediterranean deployment. Raised in the Garden State, Art spent his final years in the Sunshine State. In between the ham lived in Michigan in 1950s, Delaware in the 1960s and New York from the 1970s to 1990s. His seeds spread to Virginia and North Carolina and three of his six grandchildren were from Russia and Guatemala. Art was employed by IBM for 30 years, coached tennis, played bridge, belonged to the Republican Party, the Elks and the American Legion, rooted for the New York Rangers and rode a motorcycle. Born in Allentown, New Jersey, in 1936, he attended grade schools near Trenton and was voted "most friendly" at Woodbridge High School. He studied at the U.S. Merchant Marine Academy, Michigan Technical University and Siena College. From his acolyte days he was faithful to the rites of his English ancestors in the Episcopalian denomination. There had been an Arthur Frederick Wildblood in the United States since the deceased's grandfather arrived from the Potteries in March 11, 1880. Art can be seen with his cycle below in 2011 and with offspring in 2006.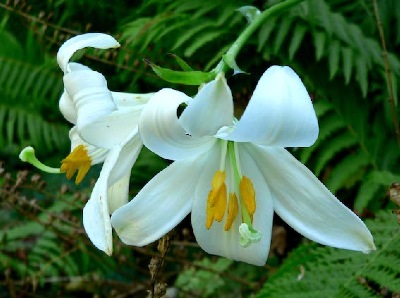 Just after the 2022 family newsletter was issued, Lily Wildblood née Smith, 91, who married Bill Wildblood (1928-2010) in Talke in 1950, died while under the care of Hillswood House, Kidsgrove. Services and cremation were scheduled for January 6. Lily was survived by one child, Sandra Hulme, and three grandchildren. Other flowers left to console the Wildblood clan include a Dahlia in Wales and Poppy in New South Wales. Two Wildbloods named Iris are recently deceased. The Dudley Wildbloods sprang another Lily in 1920. A Violet married Edgar Wildblood in Sedgley in 1950. A Rose Wildblood thrived on Garden State soil starting in 1886 and faded in West Virginia.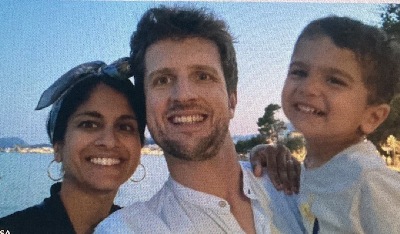 Drs. Anjali and Ben Wildblood from a Staffordshire tree graced numerous British and foreign media, including The Sun. The story focused on their two-year-old son, Rafa, who became ill two days before a scheduled flu shot. The boy endured two agonizing days of intubation in a Bristol pediatric intensive care unit. The geriatrist father and nephrologist mother exploited the publicity to urge parents of children aged two or three to schedule shots as soon as possible.


In less than one week, long before indexing was completed, an investigator had tallied a total of 53 persons with the singular surname. New Jersey dominated with 12 Mercer County households and 31 persons. The oldest was 63, retired state prison keeper John. The youngest, Ronald, was three. Two men were working 48 hours a week. One other Trenton Wildblood, Dorothy, was working as a dietician in a Manhattan hospital. Two families were found in Ohio and one from the same family in Illinois, totaling nine individuals. The oldest was George, 68, in East Liverpool; the youngest Alison, 12 months, in East Cleveland. In California a four-person household was easily found. As of April 8 three families with eight members were still missing, including one belonging to the Louisiana clan. In the Bayou State eight Wildbloods in five homes were revealed. One young couple was incognito, possibly in Texas. The oldest in this group was widow Sarah, 68 and still farming in East Feliciana.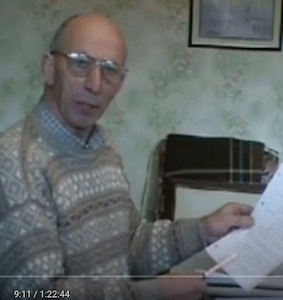 At long last Alan succeeded in placing his very amateur 2004 video "A Shropshire Lad in King Cotton's Realm" on YouTube. The video was made for a Louisiana Wildblood reunion in St. Francisville. It shows the rural roots of Samuel Wildblood, baptized in 1807 in Great Ness, and was intended to give descendants in the bayous a taste of the accent spoken in that part of the Old Country. Due to licensing restrictions the DVD could not be played at the reunion. It shows original church records at Great Ness, a baby baptized there in 2004, the venue of an inquest into an accidental 19th century Wildblood death, former Wildblood and in-law residences in Nesscliffe, Kinton and Kinnerley. Living Wildbloods in Morda, Church Stretton and Shrewsbury are featured. The picture you see is genealogist John Davies of Crickheath lecturing on records concerning Samuel and his parents. Rodney's Pillar and outlaw Humphrey Kynaston's cave served as scenic locations.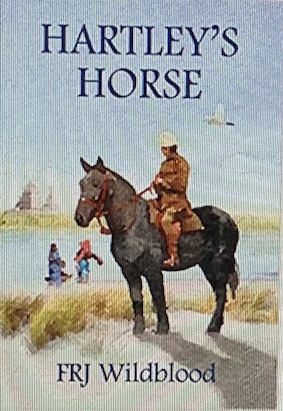 Hartley's Horse was published by Brown Dog Books in England by FRJ (Roger) Wildblood. A paperback and a Kindle edition were available from Amazon. Material for the novel was drawn from the author's 1946 military experience in India. A very old handwritten manuscript was transcribed by his son Hugo, also an author. Fred Roger Wildblood and his genealogical poem can be seen under "Research" on our Background page. The author died in Stafford in April 2022.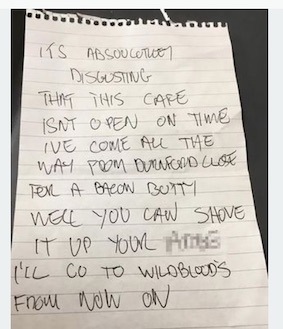 A score of wide-circulation publications around Britain published a story on a disgruntled customer of Catherine's Café in Norden, bringing national exposure to the business of Phil Wildblood. Internet coverage amounted to thousands of shares.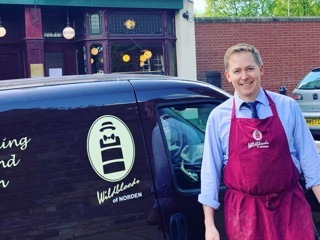 We visited the handsome Lancashire butcher at a former Norden location in 2010, just managing to beat the crowd.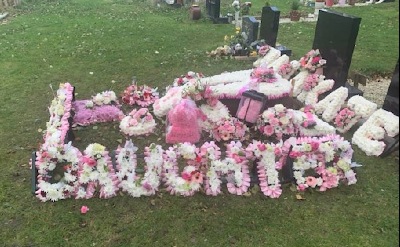 We deeply regret the passing of Maia Kate Wildblood, who could not be resuscitated by her father Ryan during an infant respiratory crisis. The seven-month-old granddaughter of Marc Wildblood graced this site's homepage at the time. Marc reached out to worldwide Facebook Wildbloods and sponsored a GoFundMe campaign, which had netted £960 for funeral expenses by October 17. Contributors included three Wildbloods from three extremely distant like-named families.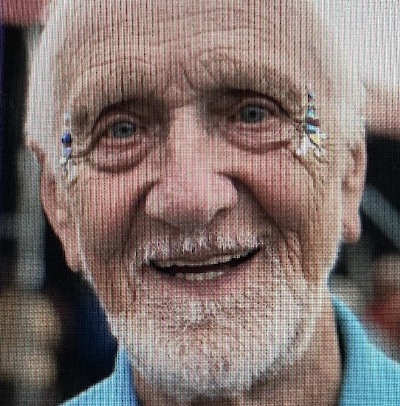 Jack Whileblood passed away peacefully at Doncaster Royal Infirmary. The Howden resident was born in Hull in December 1937. He is survived by his wife Kay, formerly Kathryn Friend; brother Alan Whileblood and sister Joan Hoyle. A condolence mourned the loss of a kind gentleman. Jack made the news (HEY Today) in August 2016: "A former grand prix test driver who twice cheated death behind the wheel is living life to the full as one of the Pioneer Volunteers charged with keeping things running smoothly during the build-up to Hull's City of Culture year." Jack can also be seen below in a February 2017 post. The Whileblood-Wildblood connection is explained below in April 2010. Alan and Joan also put in an appearance at that time.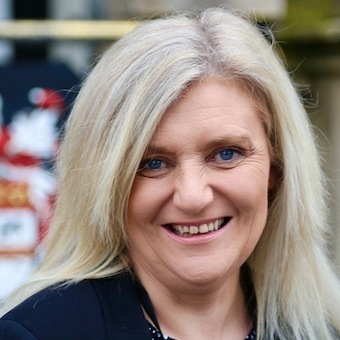 We were honored by a message from Lesley Adams, Conservative councillor for Burslem Park on the Stoke-on-Trent city council. The previously Independent lifestyle photographer was prompted by finding a plaque on the Burslem market hall engraving including a 19th century councillor named Wildblood. We were able to identify him as color manufacturer Edmund Wildblood, also a Tory. An 1891 letter to Uncle Edmund is exhibited among our Photos. Lesley found us thanks to a website post of her second great-grandmother Ellen Dean. The Burslem representative only learned in recent years that she was descended from Mary Wildblood, Ellen's daughter. Lesley is a fairly close cousin of the Wildbloods in Durham covered in 2021 posts to this site. About two decades earlier when Lesley was debating changing her name to Blood via marriage, her best friend's consolation was, "At least it's better than Wildblood." We couldn't agree less!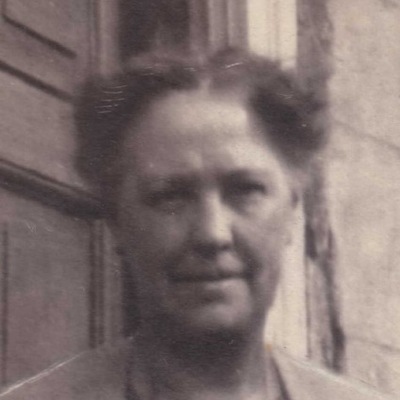 Eleanor Holmes wrote to the "Wildblood Historian" to ask about Mary Elizabeth Wildblood, the third wife of her great, great grandfather Walter White (1867-1945) since "you seem to know them all." Feeling flattered, I got busy and was able to identify the depicted lady as the previous Miss Mary Elizabeth Johnson, born about 1868 at Knaresborough. She married Arthur Wildblood in January 1892 at St. George, Leeds. Arthur died in January 1919 at Leeds General Infirmary, and his widow married White in September 1925. Both Eleanor and Alan believe Mary died before September 1939, but a death record has not been accessed. Can any reader help? Our best guess is early in 1933.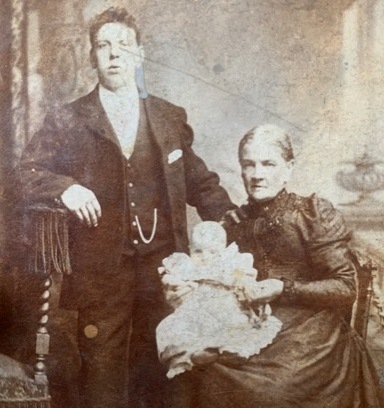 Adam Carrick has obtained more old pictures from his grandmother's trove and is sharing them in the hope that distant cousins might be able to verify or correct his tentative identification of the subjects. This portrait is believed to be coal hewer Arthur Hampton Wildblood (1880-1945), his mother, née Ellen Dean (1845-1915, and son Ernest Wildblood 1910-1978. Ernest can be seen in an army uniform in our Photos column.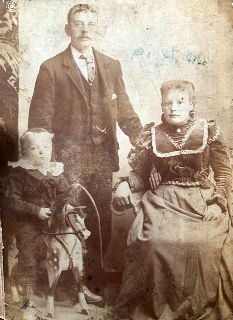 This one is apparently Ernest and his parents, Arthur and his second wife, the former Miss Jane Howell (1873-1943).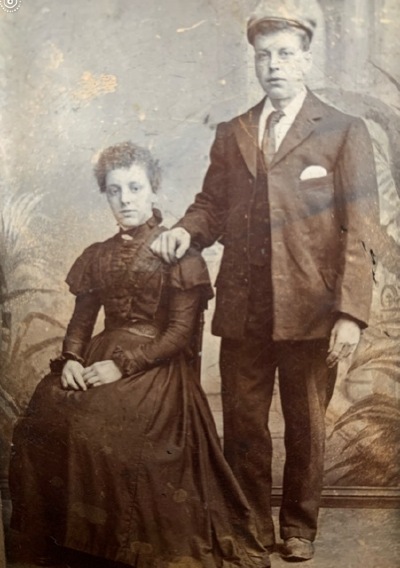 Another portrait of Arthur Hampton Wildblood. Can anyone tell us if the lady is Arthur's first wife, Mary Ellen Wheeler (1881-1905), or one of Arthur's sisters – Mary Wildblood (1878-1957), wife of pit detailer Charles Adams (1874-1943); Martha Elizabeth Wildblood (1885-1973), who married miner Samuel Breeze (1883-1946); Lily Wildblood, born in 1887, who gave six children to Alfred Jones, coal loader and pit face man?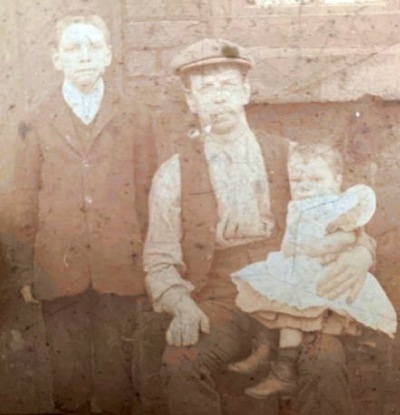 The pipe smoker is thought to be Arthur Hampton Wildblood, the young man lorry driver John William Wildblood (1900-1948) with baby Ernest.

This photo supplied by Adam Carrick has us still guessing. It was sent from Talke or Alsager to family who had moved to Durham. Our best guess is William Wildblood 1873-1949, a miner and wireless shop keeper, with his son Joseph Wildblood 1896-1953, a Great War infantryman, and his daughter Florence Beatrice Wildblood 1901-1953. In 1920 Florence married Frank Scragg 1898-1958.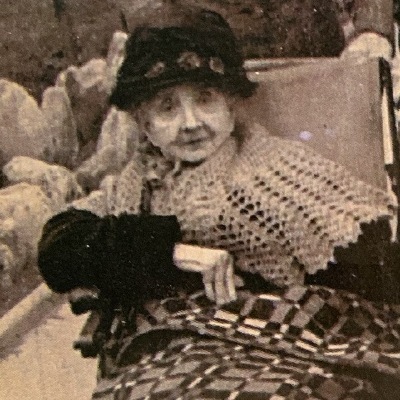 Adam Carrick of Chester-le-Street joined a Facebook Staffordshire ancestry group, hoping to find distant cousins and/or photos of ancestors for his grandmother. So far nobody was able to help much with that, but Adam graciously provided us with numerous old pictures. Here you see Eliza Ann (1867-1954) née Wildblood. She and her husband Thomas Yeo had four children. The two sons were blessed with the middle name Wildblood. Thomas and Eliza eventually changed the family name to Brown, but the unusual middle name was preserved. Adam's grandmother is seen on the Photos page.


Iris Hudson née Wildblood, 76, died in Russells Hall Hospital, Dudley, where she had contracted COVID and could have no visitors. The funeral was scheduled for March 15 at Gornal Crematorium, where 30 people were allowed to attend, half inside, half outside. The mother of two can be seen below blowing a farewell kiss in 2016.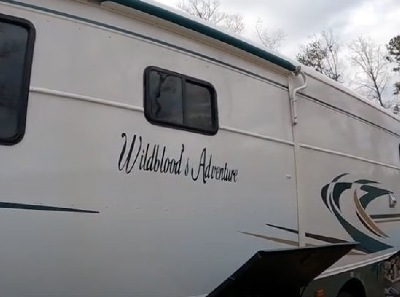 If you see this Holiday Rambler on the highway this year, wave to Ron and Debra Wildblood and their two daughters, turning nine and going on seven. School's out for a while for these kids. The family set out from their home near Atlanta for the road trip of a lifetime. The first stop was in Savannah. The still-young Kohl's retailing veteran is keeping us posted on YouTube. By early April, after sojourns in Charleston, Orlando, Melbourne, Cocoa Beach, Tallahassee and on the Suwannee River, they had stopped in Gulfport, New Orleans, Fort Worth and Oklahoma City, Dodge City, Bishop Castle and Garden of the Gods and landed in Grand Junction. By the end of May they had visited the Grand Canyon and Las Vegas. The family finished their odyssey in late summer after touring in 35 states and camped for the winter in Florida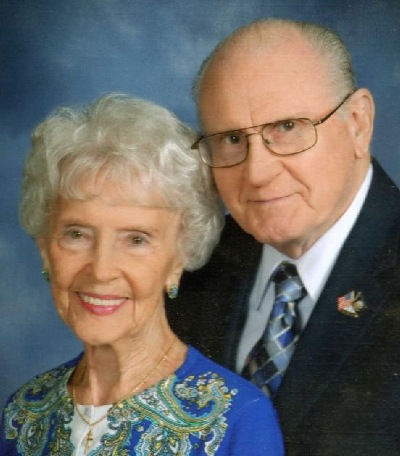 Betty Lee Wildblood Cimbala Terryberry, died in Sarasota, Florida, at the age of 91. She was born to Edward Wildblood and Viola Lee in Trenton, New Jersey, in 1929, graduated from Trenton High School in 1947 and was an executive secretary at IMO Industries division, DeLaval Steam Turbine Company. "Aunt BB," as her brother's family called her, was the widow of Peter Cimbala (1909-1966) and Kenneth Terryberry (1935-2020). Betty raised three children. One is a Byzantine Catholic priest in New York and one is a Fordham University history professor emeritus in Connecticut. In 1998 Ken and Betty were First Potentate and First Lady of Sahib Shriners, Sarasota Lodge No. 147. A memorial liturgy was scheduled in St. Petersburg on January 17 with Rev. Cimbala co-officiating. Originally Presbyterian, Betty married Peter at St. Mary of the Assumption Church in Trenton. Betty and Ken's photo was provided by Ken's daughter, Joy Hiler.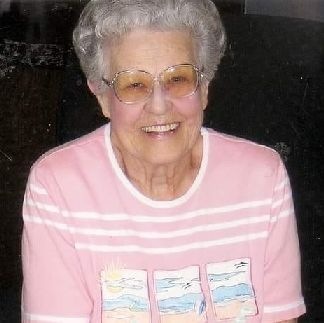 Frances Faye Wildblood passed away in California. Fran was born in Iowa in 1925 and married Texas-born, Louisiana-raised Samuel Jesse Wildblood (1921-1996), then serving in the U.S. Marine Corps, in Los Angeles in 1945. The couple lived in Roseville and Stockton, finally settling in Citrus Heights. Fran left a daughter, Susan Salata, and two grandchildren. Fran and Sam's common grave marker in Roseville is inscribed "I'll Be Loving You Always." After Sam's death, Fran and Susan maintained close ties with his Louisiana relatives.


A "Way We Were" supplement of The Sentinel to commemorate the 75th V-E Day anniversary contained Betty Lowe's wartime diary and featured May Wildblood 1922-1976. In 1944 Betty's husband and May's fiancé were away in the armed forces. The "widows" consoled each other by playing cards, dominoes and singing along at the Clarence, corner of Castle and Princess in Newcastle-under-Lyme. Betty helped fix May up for her "lovely wedding" celebrated until almost midnight on February 19, 1944 to Cecil Ernest Edmund Jones (1921-1981). In the online version found by the writer, the ceremony at St. Paul, Newcastle, was cut short before the vows, but Staffordshire friend Robert Drown-Baggaley sent us an unabridged print version. The wedding was postponed two weeks earlier because heavy snow prevented the soldier from traveling from his barracks to the church. One of the wedding gifts was a good-luck horseshoe. In 1939 Cecil was a lorry driver and May a pottery decorator.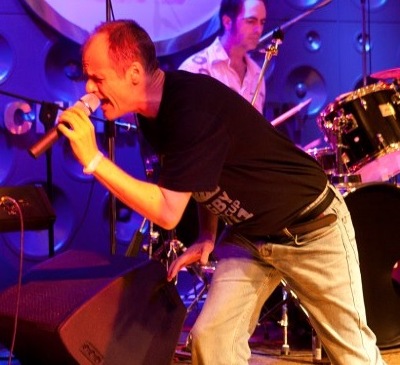 Mark Wildblood was featured in a Sunday People story. The former Upton, Merseyside, postmaster was depicted as a "broken man," albeit exonerated by "High Court found bugs not staff to blame." Coming from several decades in Vietnam, repatriate Mark invested his savings into the Wirral village post office, but flaws in the system's Horizon software cost him about £23,000 before he was suspended in November 2018. When reinstated in March 2019, he was deeply in debt. The contract was terminated in November 2019, leaving Upton without a post office, but Mark was awarded a five-figure settlement. This was just one of more than 500 such cases in the British post office system. When relieved of the dispute and mail duties, Mark had time to deal with such subjects as seeking information on a grandfather's clock awarded to another Wildblood postmaster in Ludlow more than a century earlier.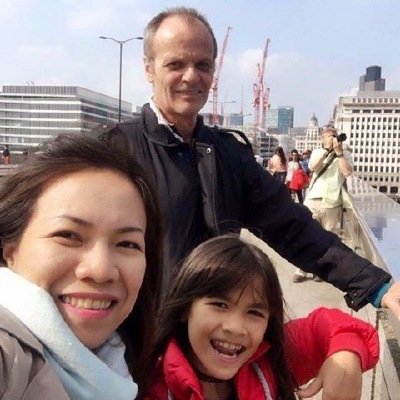 Born in England, Mark lived in Zambia before his family moved to New Zealand. In Vietnam he was a manager for several international firms, a singer and music promoter. Mark and Lan Mai have one daughter, Michelle, now in high school. She recently promoted Mark from "Daddy" to "Dad." They all now live in the area where both of Mark's parents grew up. Father Doug and mother Rosemary can be seen near the current top of this site's homepage. Scrolling down a bit there, you can see Michelle's 2015 letter to Santa. Doug is also at the bottom of our Photos page. Our News page reported Michelle's birth in 2007. Here you see Mark the singer, and Mark the London sightseer with wife and daughter. We trust Mark's new horizons will be free of undeserved hassles.


More than a decade of probing failed to find what happened to William W. Blood, whose birth was registered as William Wildblood in Trenton in 1864 He was missing since 1910, when he and wife Mary lived in Brooklyn, but they and daughter Rose Bennett were located in Navesink, New Jersey, in the 1915 New Jersey census. William and Mary née McGuinness apparently lived in Navesink until they died in 1940 and 1941, respectively. Brief obituaries were in the Red Bank Register. They were buried in Holy Cross Cemetery, Brooklyn, with three infant daughters. By then Rose had moved back to New York, but she is still missing. A fifth child, Sister Talitha, is discussed below with a 2009 dateline The Blood line dried up. Currently living Wildblood-named cousins, several times removed and one hyphenated, live in New York, New Jersey, Pennsylvania, Illinois, Florida and Arizona. We'll keep track of them. By the way, William's brother Thomas moved to West Virginia.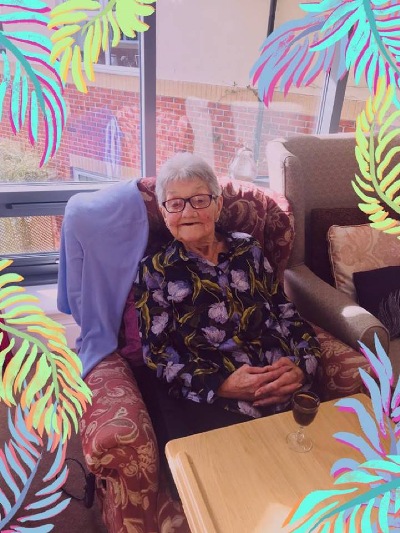 A funeral was held for Audrey Wildblood née Bolton at St. Clement's Church, Rochdale. The widow of Jeffrey Wildblood (1931-2003) was 84. Audrey and Jeffrey married in 1956. On New Year's Eve friends toasted Audrey and wished her a sherry in the sky. She is survived by a son, Andrew, in Ontario; and a very close daughter, Catherine Smith. This picture was taken in March 2019. In 2010 we visited Jeff's grave with Audrey, Catherine and other family members. The stone read, "… beautiful memories left behind."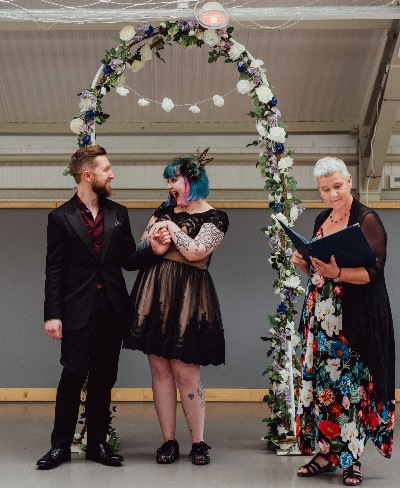 Nia Wildblood gave us a wholly unexpected Christmas present when she wrote from Brighton on the first day of winter to announce that she had adopted her mother's maiden name by deed poll before her marriage to Lewis Denby at Hillside Brewery, Longhope, Gloucestershire a few months earlier. Another picture of the happy couple can be seen under Photos.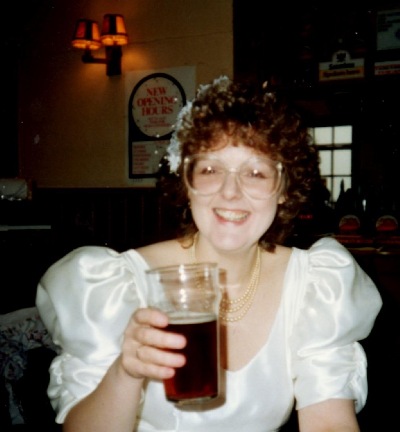 Nia is the daughter of Denise Wildblood (1962-2003) and Peter Cound. The pictures show Denise at her own wedding in 1988 in Worcestershire, Denise and ...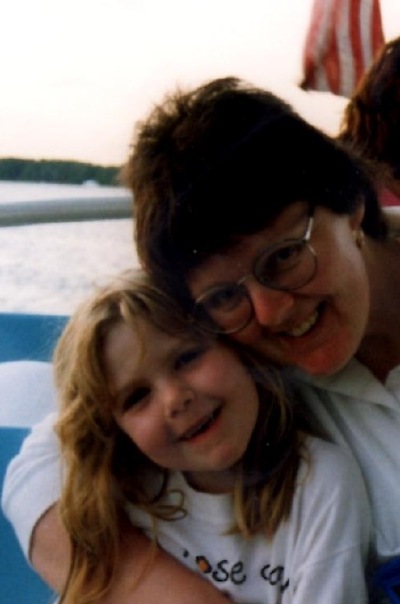 Denise and Nia sailing in Florida.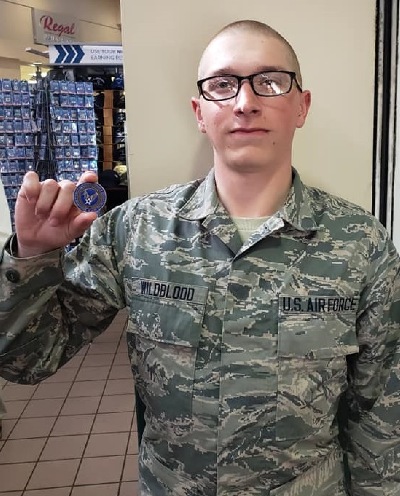 Recent Georgia high school graduate Jacob Wildblood completed basic training with the United States Air Force. Numerous relatives attended the tapping out ceremony at Lackland Air Force Base near San Antonio, Texas. They included his sisters Sarah (see Photos page) and Leah Wildblood. There was a whole lot of hugging going on. Other Wildbloods who have served in the USAF or, earlier, United States Army Air Corps were Vernon Alva from 1942 to 1945 and Steven Thomas and Lynn in the late 1960s and early 1970s.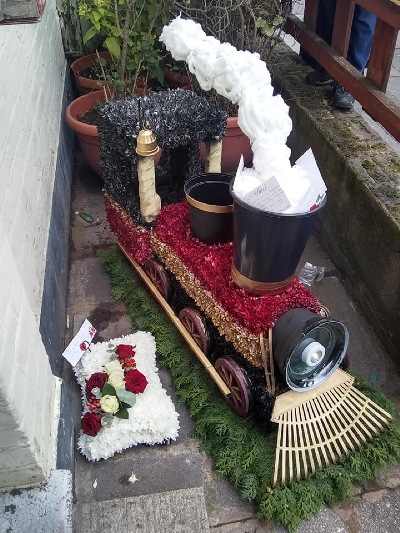 Born in Burslem, Staffordshire, in a scouting family, Ian William Wildblood, a longtime resident of Barking, Essex, was carried to his last resting place in London in a hearse decked with a model steam engine. His entire family endorsed this appropriate final journey decoration. Ian died at the age of 73 on August 20, 2019. As a young father Ian was a member of the Ilford and West Essex Model Railway Club. Ian and wife Leslie spent holidays visiting old railroads in New Mexico. The retired BT engineer and Smokey Joe driver can be seen as a four-generation patriarch by scrolling under Photos on this website. Ian's son John upholds the legacy as a steam engine enthusiast.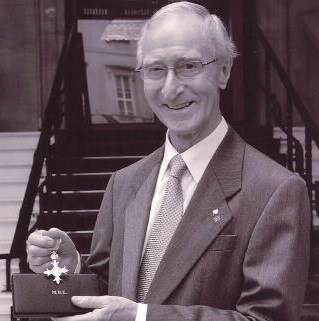 Prominent educator and advocate Peter Wildblood passed away in Leicestershire. His funeral was October 4 at Heart of England Crematory, Nuneaton. While headteacher at Calthorpe School, Peter was instrumental in founding a children's hospice charity in Selly Oak. The facility opened in 1988. Peter was awarded the MBE in 2006 for services to the Prostate Cancer Support Group and to the Acorns Children's Hospice. The retired Acorns Trust director remained a vice president of the charity for the rest of his life. Peter was born in Talke, Staffordshire, late in 1927. He was descended from a Wildblood family of barge operators. The educator lived in Acton, in Coventry, where he headed the Foxford School remedial department, Atherstone, and finally Hinckley. He married Beryl Rombach (1926-1998) in Coventry in 1950. The widower is survived by a daughter, Anne Read, and four grandchildren.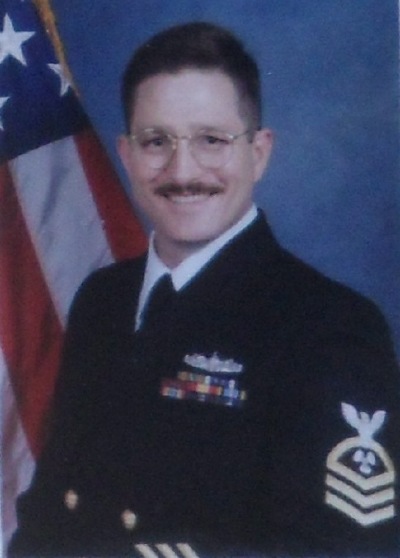 Retired Chief Petty Officer Eric John Wildblood, father of six, was buried at sea from the U.S.S. Nimitz, the carrier on which he served for many years. His wish was fulfilled when his remains were cast into the Pacific Ocean. Born in California in 1961, Eric was raised in Vermont. His active military career extended from 1982 to 2002, but he continued to work in nuclear maintenance as a civilian on both sides of the Pacific. He died in Bremerton, Washington, February 12, 2017, but it was a two-year wait until the Navy's next sea burial. Eric can be seen much lower on this page as a 2008 bridegroom. The photo here is from 1997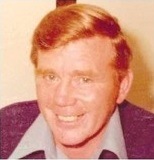 Stanley Wildblood died in Barnsley on the eve of his 87th birthday. The South Yorkshire miner was the fourth of 10 children born to Maynard and Christiana Wildblood. He is survived by Pamela, his wife of 60 years; a son and a daughter.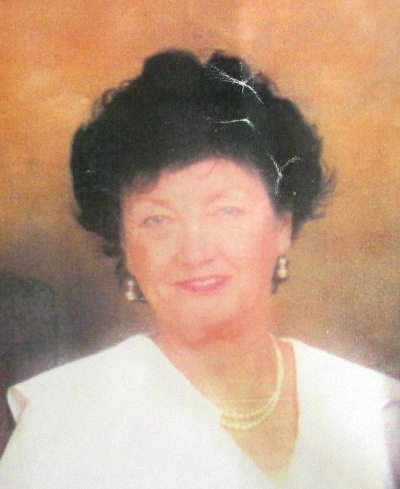 Eirlys Myfanwy Wildblood let us know she had moved from The Bungalow in Morda, where she had lived for decades. It was too big for her after the death of her husband, John Colin Wildblood. The couple married in LLanfyllin in 1954. Van, shown here about 15 years ago, has remained in Oswestry, however, in a unit of the Ashwood senior citizen facility. An old acquaintance, Dave Logsdale, went with Alan to visit and videograph Van and John in their home and garden in March 2004.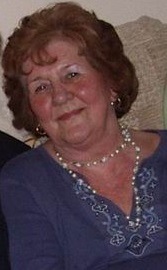 The coffin of Iris Wildblood née Glover of Carlton Road, Barnsley, was decked with bluebells for her funeral at St. Paul's, Monk Bretton. Iris passed away on November 27. The floral decoration was to honor her zealous work on behalf of Bluebell Wood Children's Hospice. As a child Iris lived mother Emily and father George Glover, a paper mill worker, at Bedford Terrace, Barnsley. Iris left a younger sister Rhona, husband Edward "Ted," son Robin, daughters Jane and Donna, and six grandchildren. This photo was taken during a visit to her South Yorkshire home in April 2010. More on that happy occasion can be found below.



Putnoe Heights Methodist Church, Bedford, was the apt setting for a service honoring the late Edith Margery Charie née Wildblood. From Newcastle-under-Lyme, Margery was a lifelong Methodist. She inspired her husband Harry Charie (1930-2016) to embark on Wildblood family history when he retired. Margery met Harry at the outset of her long career as a Bedford Hospital radiographer. The couple, married in 1958, have left two sons and five grandchildren, including two in Massachusetts. Margery passed away on October 23 at the age of 86 at her home on Hartshill, within walking distance of the church. She was the daughter of Walter Reginald Wildblood (1899-1959) and Edith Pemberton (1903-1989). Margery's only sibling was Jeanne Davies (1928-2014). This website, its compiler and his family are indebted to Margery for her encouragement, friendship, hospitality and support.


Tess Walker contacted us concerning the late teacher, writer and globetrotter Barbara Ruby Wildblood (1913-2007) née Blackler of Newton Abbott. Tess writes a piece in a parish magazine entitled "Still in High Week" about people buried in the local graveyard. Tess had done considerable research on Ruby and her father-in-law, Rev. Charles Wildblood, but felt she was still missing some important details.


Norman Bartlam of the Ladywood History Group, Birmingham, contacted us via this site. He was doing research on the Canning & Wildblood jam factory in that part of the city. Norman had news cuttings, a booklet and one photograph on the plant. He hoped to obtain more information from a descendent of the Wildblood partner and was particularly interested in learning "what happened to the company." His request was forwarded to Checkley and Taylor family historians thought to be next of kin.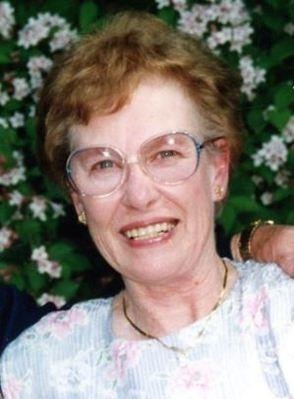 Elma Wildblood died in Shelburne, Vermont, as her next of kin was beginning a vacation including family history research in Scotland. Elma Ruth Nye Bishop was born in 1927 in Flushing, New York. She married Edward James Wildblood, Jr. (1927-2002), at his family's church, St. James Episcopal in Trenton, New Jersey, in October 1949. She graduated from Trenton High School and worked for Trenton Banking Company before her marriage. Ruth and her husband later lived in Yuma, Arizona; Rio Hondo and Covina, California; Plainfield and Mt. Holly, New Jersey. In 1970 they moved to Vermont and spent the rest of their lives in Williston and engaged in cross-country skiing, canoeing and fishing. Ruth was predeceased by son Eric Wildblood (1961-2017) and is survived by daughter Amy Tracy, who authored the best part of the 2017 worldwide Wildblood newsletter. No more Wildbloods live in the Green Mountain state, but the surname lives on in the Edward J. Wildblood Vermont Lodge of Research, Free and Accepted Masons. Much more on Ruth's husband can be found under Faded Papers on this site. Eric was featured below in a 2008 entry.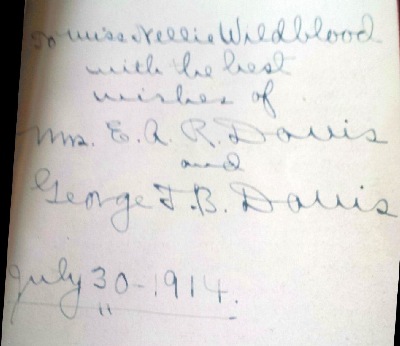 A small book was found at a charity shop in Worcester with a 1914 dedication to Miss Nellie Wildblood. A collector of such items, Stephanie Nickles, purchased the relic for £1. When she noticed the dedication, Stephanie immediately began to search for any relatives of Nellie in the gracious and thoughtful intention of returning the heirloom to one of them. She easily found "Nellie Wildblood" on this site and contacted the author. In 1914 there were probably only two misses named Nellie Wildblood. We tried searching for the donors named Davis in the 1911 census to narrow down the location and thus identify the recipient of the work, published by the Pocket Testament League. This search has not succeeded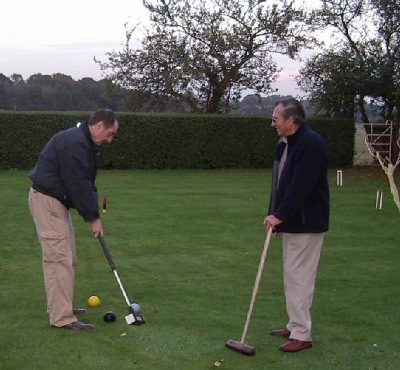 Richard Vernon Wildblood, the third pottery executive by this name, died at the age of 90 at Barrowhill Hall Nursing Home near the Staffordshire-Derbyshire line and the River Dove. Richard was survived by Julie, his wife of 61 years, plus their son Christopher, daughter Sally and grandchildren Harry, Jemma and James, performing as "Seb." Richard attended school in Bromley, Eastborne and Shrewsbury and served in a waterborne division of the Royal Army Service Corps from 1945 to 1948. Following retirement from Armitage Shanks he formed Vernon Tutbury in 1991. His wife labeled him as "the absolute star" in sanitary ceramics. After calling Stone home for many years, the retired couple lived at Bushton House, Tutbury, near Burton-on-Trent, for three decades, hosting the website creator and giving him a lesson in croquet on Bushton's lawn in fall 2007. At that time Richard (above on right) skied near his vacation residence in the French Alps. The long line of Wildbloods with the middle name Vernon is believed to have narrowed to two individuals: Richard's son and Richard's second cousin, three times removed, Shon in Nevada. The deceased's father was Richard Vernon Wildblood 1885-1932 and his grandfather Richard Vernon Wildblood 1844-1899. To see another picture of Richard III and Family, scroll down to 2007.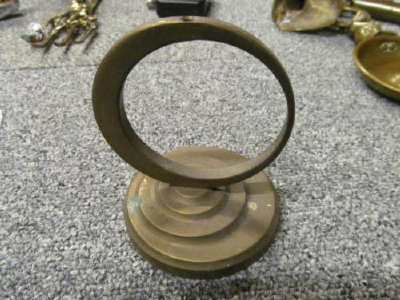 This 1944 paperweight designed by H. J. Wildblood was found to be on sale via eBay for about £15.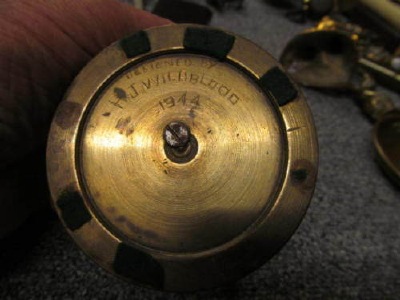 It is believed to be the creation of Hubert Jack Wildblood (1904-1982), commercial traveler and artist from Leeds.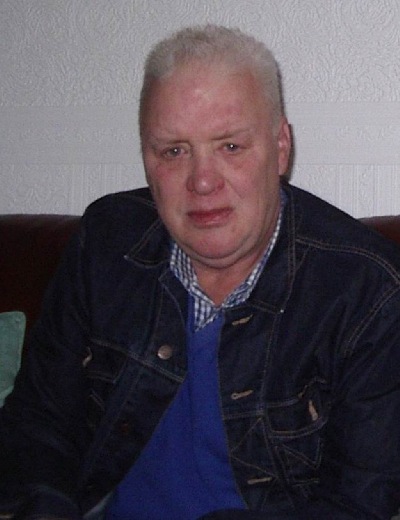 Ian Wildblood, oldest of five children of Edward and Marie, died suddenly at the age of 60. This sad news became known just a little too late to be included in the 2017 surname newsletter.

Ian is survived by heartbroken parents, two brothers and two sisters.

Alan had the honor of chatting with Ian briefly in February 2010 thanks to Freda Stenton. Ian was walking by her house while the family historian was visiting Freda, and she insisted that her cousin come in for a spell. The redundant miner graciously provided information on family in Yorkshire and Lincolnshire. The above photo was taken on that occasion.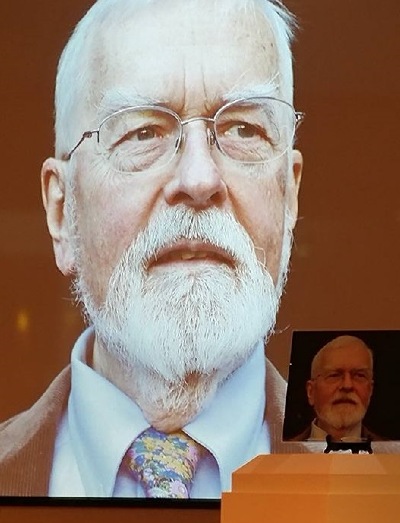 A life celebration was held for Dr. Bob Wildblood in Kokomo, Indiana, on this date after a similar event in Reston, Virginia, two weeks earlier. The programs included the professor's 1970 poem, "Paper Airplane." A eulogy was delivered by his teaching colleague and "work-wife," Karla Stouse, who said the deceased personified love, humility and loyalty and behaved like Santa all year round.

Robert William Wildblood was born in Trenton, New Jersey, May 8, 1939. His father was descended from Staffordshire potters, his mother an Alabama native. He came full circle in Chantilly, Virginia, on September 9, 2017, having suffered since the previous December after he slipped on a "grassy knoll" and fell onto concrete. The psychologist was known as "Rob" in his boyhood – Trenton already had Bill and Bob Wildbloods. He graduated from Woodbridge High School in his native state, the Great Lakes Naval Training Center and three times from Purdue University. Bob is survived by adoring wife Margie and her family, daughter Stacy and her family in Pennsylvania, brother Arthur in Florida, and two former wives: Wisconsin-born Joan Wildblood in Virginia and Rebecca Barnes in Maryland. He is fondly remembered and missed by a host of more distant relatives and countless colleagues and students. He taught, counseled and administered in colleges and universities in Virginia, Maryland, Indiana, Pennsylvania and Michigan. As a medical corpsman he served in naval hospitals and on the USS "Howard W. Gillmore."

In the picture on the right, from the Virginia celebration, Margie is showing the treasured letter from Bob in 1999, when a people locator tentatively provided the right address and the professor reconnected and began courting his former Radford College student.

Bob's 375 Facebook friends included 47 from Wildblood and Whileblood families and he shared opinions and wishes with several of these friends, many of whom were kin solely by surname, in other parts of the world.

By all accounts this softspoken but outspoken, dyed-in-the-wool political and social liberal was universally admired. Margie swore that there was not an exploitive bone in his body. She wrote: "He could connect with anyone and talk about anything. He could put people at ease and was an astute problem solver. He inspired his students and is responsible for many of us choosing careers in the helping professions."

The website manager is proud to add that Bob was his second cousin. Alan first got to know the high-profile relative in 1997, when Dr. Bob was the most-found Wildblood on the Internet.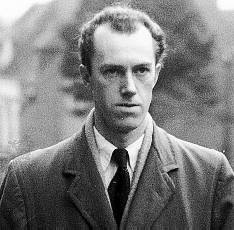 BBC Two broadcast "Against the Law," a dramatization of the highly public 1954 trial and conviction of writer Peter Wildeblood (1923-1999) for having sex with a member of his own gender. There are no Wildebloods left to bask in the glory, but several Wildbloods and Whilebloods saw the program with great surprise and admiration. Daniel Mays (below) portrayed Peter in the factual drama. Mays was assigned a voice and dialect coach to imitate the posh accent of the accused Daily Mail correspondent. The case led to a study which contributed to the decriminalization of homosexuality in Britain in 1967. In reviewing the program, The Telegraph called Peter "a quiet hero" and his spoke of his odyssey in becoming "the most influential homosexual" in the country's legal history." In the New Statesman Rachel Cooke surmised that Wildeblood "must have been one of the bravest men who ever lived." Radio Times summed up Peter's autobiography and his testimony as "a defining moment in gay equality."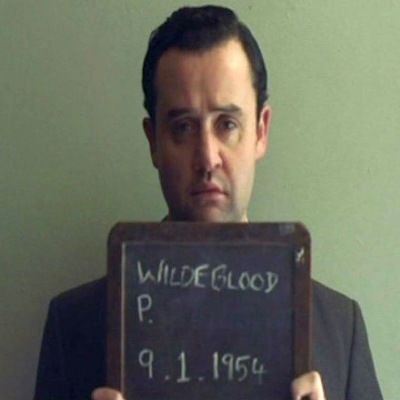 We in Germany were able to view this very moving and informative program thanks to a recording by Staffordshire genealogist friend Robert Drown-Baggaley. Most, if not all Wildbloods with Staffordshire roots are somehow related to the mid-1950s hero.

We know of almost all events in Wildeblood family history, but not what happened to Peter's remains upon his death in Victoria, British Columbia. Nor have we found any details on his mother's death in 1977 in London. Peter was born in Alassia, his father in Alsager. Peter was predeceased by two Wildeblood half-sisters, one born in Liverpool, one in Bengal. Peter once told near-namesake Peter Wildblood from Australia that an E had been added to the name Wildblood in his branch of the family because it sounded more dignified.

The Wildblood private library in Berlin has held a copy of Peter's 1955 Against the Law, dedicated to his then elderly mother and father, since 1997. On the same shelf we find his 1956 publication A Way of Life next to his cousin Joan Wildeblood's The Polite World.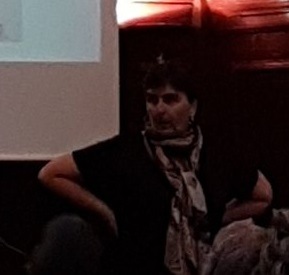 A day after the BBC telecast Jenny Wildblood, charity fundraising consultant and trainer, spoke at a Camden (London) town meeting to commemorate decriminalization. She was invited by virtue of her work on a project to help elderly members of sexual orientation minorities and billed as a relative, albeit distant, of Peter Wildeblood. Jenny stated that it was a proud year for Wildbloods. She said Peter wasn't the standard image of a political activist but just a reasonable man who got to the end of his tether and knew he had to take a stand. She wrote: "I'd like all Wildbloods to know how much our name matters to people, particularly men who experienced the effects of what Peter did."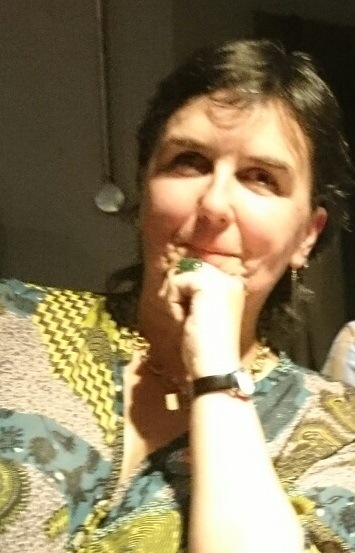 Jenny is the sister of the late Stephen and of Cedric Wildblood, featured elsewhere on this website. Above you see Jenny during her five minutes in the Camden limelight. Eyes right for a better exposure of the spokesperson, who was born in Paris and has lived in Hull, Wiltshire and Clevedon.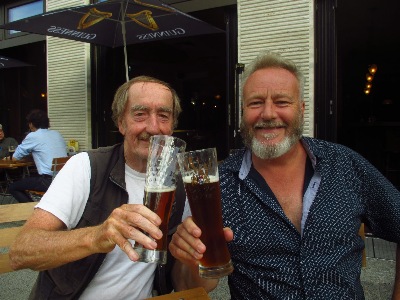 Michael Brian Wildblood (on right) of Yorkshire, Israel and Bali brought his wife Banun and son Brad to Berlin on a short-notice stop between Budapest and Glasgow. He joined local resident Alan Wildblood a block from Checkpoint Charlie for two pints of Bavarian beer and a gallon of family lore. This was the first time Mike, only son of an only-child father had met another Wildblood beyond his immediate family. The world-traveling York-born Leeds supporter narrowly missed similar encounters in Vietnam and Australia.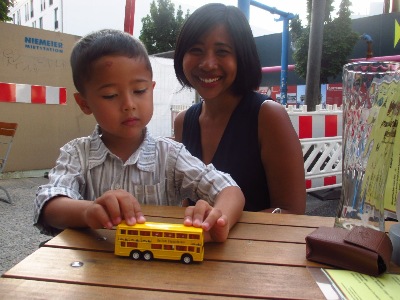 While Brad played with a newly acquired double decker, the men talked about appropriate first names to go with their surname. The visitor, who just missed being named Valentine by virtue of his romantic birth date, suggested that Alan's next son be named Westwind. Alan was nearly given the name Douglas and almost had a son named Vincent. Despite Mike's English and Scottish ancestry, he is often thought to be German because of his blond hair and blue eyes. The tourist is planning to have his DNA evaluated and promised to share findings with family historians. Alan sincerely hopes that all Wildbloods, ex-Wildbloods and would-be Wildbloods who visit Berlin in the future will contact him in advance to arrange for an exchange of brews and views.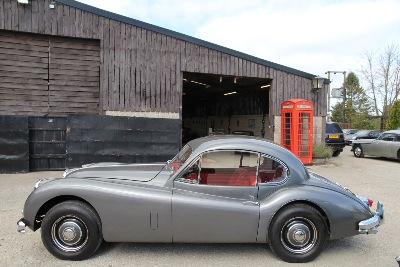 Douglas Taylor in Clyde sent an inquiry into the life and drives of Fred William Rhead Wildblood (1898-1971). Douglas had purchased the 1957 Jaguar first owned by FWR is was hoping to learn more about the original owner and his experience with the now-classic vehicle. The Jag as it looked in its 60th year was shared by the Scottish biography-interested vintage car collector, who is also a diligent genealogy enthusiast.


Thanks to a free trial subscription to Newspaper Archives, the deaths of 1912 Wildblood immigrants to Manitoba were found decades after they passed away. This may save Berlin researcher Alan a trip to the archives in Winnipeg, planned for 2018.The Brandon Daily Sun revealed that the father of the family, Robert Thomas Wildblood (portrait on our Photos page), died in 1946, while his wife Sarah Ann née Jones, passed away in 1958. Both were born in Wales and died in Brandon. Widow Sarah remarried, and her name was Howard when she died. We already knew of the deaths of two sons, Robert and Llewellyn. Your researcher believes that Sarah Jane Peterson, deceased 1947, was their daughter, born in the Old Country in 1908. These findings were passed on immediately to three ladies who have them in their Ancestry family trees. However, one destiny remains undetermined. Son Archibald, born about 1913, was last exposed in 1964 in Hamilton, Ontario. It is not known if he married or when he died. Should Alan go to Ottawa in hot pursuit?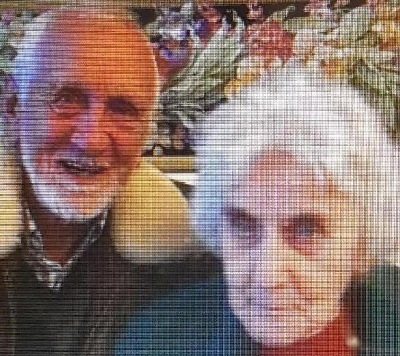 Ena Whileblood of Hull passed away at the age of 79. Ena was once a seamstress at the Thornton Varley department store. Formerly of Yeadon Garth, Bransholme, she had been living in a care home for several years. She is shown here with her brother Jack Whileblood. Ena was predeceased by an infant brother, John Marshall Whileblood, in 1932; and sister, Sheila Dawson, in 1985. The late single Yorkshire woman is survived by brother Alan Whileblood and sister Joan Hoyle. We thank Joan and her daughter, Joanne Crawforth, for furnishing the picture. A photo of Joan can be found below in a post from 2008, and Joan and Alan in a 2010 update.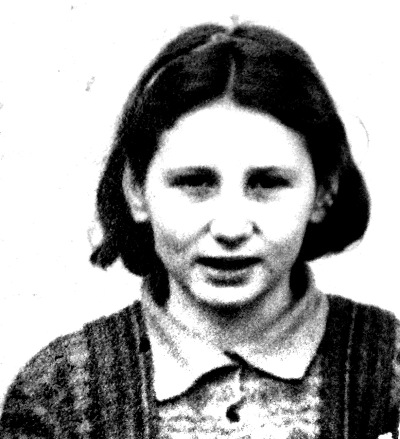 Ethel Wildblood née Waddington, orginally from Barnsley, passed away at The Acorns, Grimsby, Lincolnshire, leaving three daughters and numerous grandchildren. With charity and foresight Ethel had agreed to have her earthly remains examined by medical researchers for a period of three years. The deceased's daughter, Ann, told us how it happened.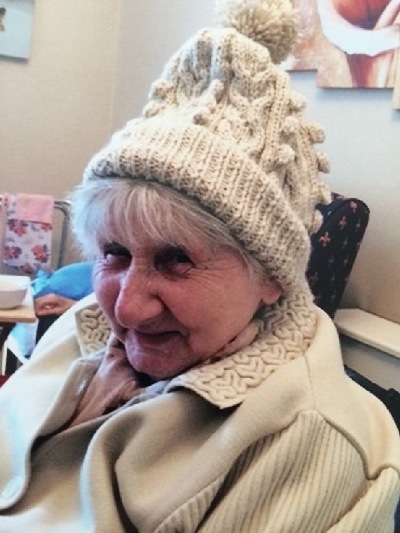 "Mum was always ready to help anyone if she could. Around seven or eight years ago she watched a program on TV about organ and body donations. She always joked that she would like to donate her body to science because it was no good to her when she was gone. She asked if I would find out about it a few years later when she was diagnosed with Lewy Body Dementia. She knew it had to be sorted sooner rather than later, when she didn't have the capacity to sign. I got in touch with London school of medical science and asked how to donate, they sent papers to fill in and sign by mum, myself and a witness. She was accepted a few months later with a phone number to ring at Hull Medical University."

We thank Ethel for her magnificent gesture and Ann for sharing the story, photos and family history certificates with us. Above we see Ethel when she was 12 and when she was 83, shortly before she died. Two more pictures of Ethel, husband Ken and daughter Ann can be viewed on our Photos page.


Alan spent a second day in the Newtown library, which has a wonderful collection of Montgomeryshire newspapers going back to the 1870s. They can be viewed in a a comfortable room with no formalities. Bound and loose volumes and microfilms can be accessed directly by library visitors. Alan was quite ill that day but could not miss the opportunity while staying near Ludlow. Pressed for time, he found announcements of two marriages and numerous deaths among the Wildbloods living Meifod, Oswestry, Newtown and Welshpool. Regrettably, the County Times in the 1960s did not give reporters by-lines so the scoops of one who married a Wildblood could not be documented. Alan would love to spend a couple of weeks browsing in this trove.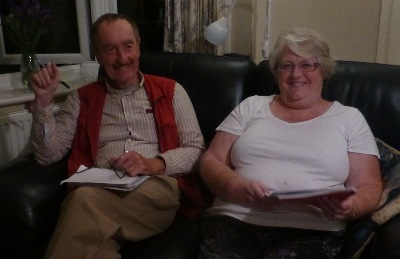 Alan (left) and Marysia visited Bob Greenaway and wife Carol née Wildblood (right) in Brierley Hill and were greatly enlightened about part of the Dudley Wildblood family. The Greenaways presented this archivist with a set of excellent photographs of Carol's parents, paternal grandparents and other closely related Wildbloods. Several are being shared on this website. Bob and Carol have recently retired and stated that the hope to find time to do a little more work on family history.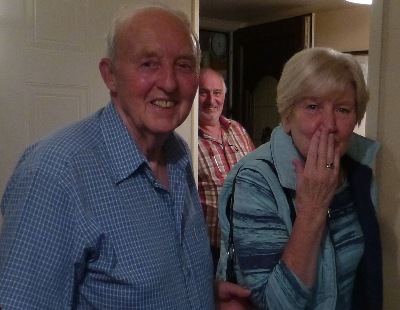 Also there to greet us were John Hudson (left) and wife Iris née Wildblood. Iris was very generous with her farewell kisses. In the background faithful correspondent Bob Greenaway with his never-ending smile.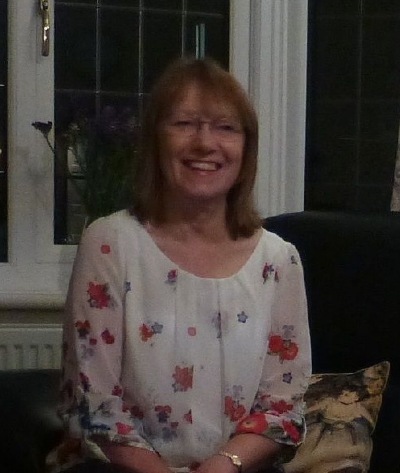 We were soon joined by Carol's sister, Gillian Williams née Wildblood. She is a care home manager. This website was once instrumental in reconnecting Gill with an adoring primary school mate.


Wildblood historian Harry John Charie of Bedford, England, passed away, succumbing gracefully to pancreatic cancer, diagnosed too late for a remedy. Harry was born in 1930 in London, evacuated during the Blitz, served in the Royal Air Force, worked in food chemistry. He married Edith Margery Wildblood in 1950 in her hometown, Newcastle-under-Lyme. The couple had two sons, Ian and Paul. Harry leaves two grandchildren in Massachusetts. When Harry retired he began research into the Charie and Wildblood families in England and overseas. My wife and I met Harry and Margery many times in England.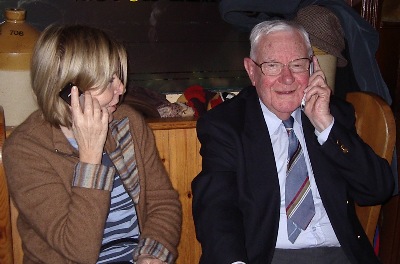 Here you see the historian in a London pub in 2007 learning from the lady he found in a Berlin phone directory to use a mobile phone for very-short-distance calling.

The Bedford couple visited us twice in Berlin. We greatly admired this ever-cheerful, humble gentleman. We never heard him complain about anything, including the hardships of aging, or raise his voice. He was a treasured role model and Alan is very much honored that Harry, with great foresight, when he turned 75, passed his Wildblood files, including a score of manually drawn trees (an overview can be seen by scrolling down on our homepage), to me for safe keeping and augmenting. Harry conducted his research with pencil, pen and paper. He journeyed to London every year to transcribe the new births, marriages and deaths of persons named Wildblood. These data are preserved in his neatly kept red, blue and black ledgers. For 17 years Harry Charie typed a family newsletter and mailed it to everyone he thought was interested. Feedback was meager, but he would not be discouraged. After I became his successor, he remained a valuable resource, guiding me in my endeavors. We also knew Harry and his slightly taller wife of 68 years as avid birdwatchers and faithful churchgoers. Harry and I exchanged frequent letters for 23 years and emails for four years thereafter. His first letter, dated January 12, 1989, started with: "It was a wonderful New Year present to be able to talk briefly to Maria by telephone today." His final message closed on the upbeat with: "A wonderful life to remember, with all friends along that journey. Fond memories."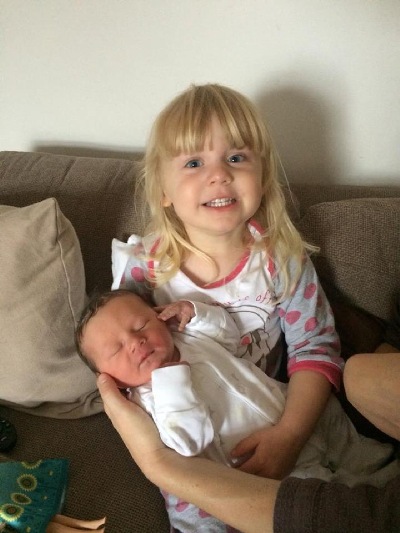 Evan Robin Wildblood was born at Royal Bolton Hospital in Lancashire. He is the second child of Sam and Lissa. The infant was named for his late great-grandfather Evan Meyrick Wildblood (1912-1987) and his maternal grandfather Robin Finnis. Before he was a day old, the new arrival began his education with exposure to a story read to him by his precious and precocious sister Dahlia, who will be three in October.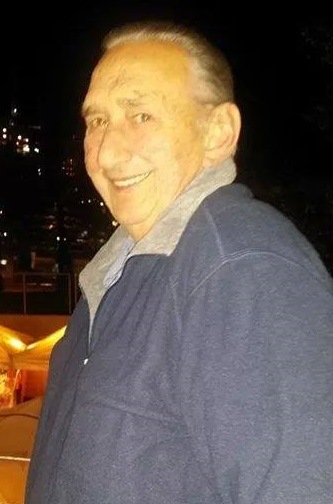 Geoffrey John Wildblood (1946-2016) was very much a sung hero at his funeral in Stapylton, Queensland. Very appropriate music, poetry and eulogy could be witnessed remotely on line during and after the ceremony thanks to funeral-home streaming. The hour of tribute ended with a poppy ceremony and taps by a kilted bagpiper. The career soldier was a proud Member of the British Empire. He was awarded this honor for his achievement in hosting Queen Elizabeth II's silver jubilee tour of Papua New Guinea, where Geoff served in the Catering Corps for two and a half years in the 1970s. Geoff left a younger wife, Deanne, daughter Natasha and son Ryan, who spoke fondly of the "old boy" in a short, humorous but tearful talk following a very long Olds But Bolds account of the warrant officer class one's career stations and medals. Ryan likened his dad to an egg – hard on the outside but squishy in the middle. Geoff was born and schooled in Toowoomba and died at home in the Logan District, after braving a fatal lung disease for six years, on June 20, about six weeks before his 70th birthday. Accounts by those who spoke recalled Geoff's trade, leadership and storytelling skills, integrity, wit, demeanor and his fondness for rugby league football, spicy food, poker-faced pranks, making lists and frugal betting on the horses. Geoff was the son of William Wildblood, also a chef, and Dulcie née Romer. Ryan stated: "He is looking down on us. He won't go away; he's too stubborn for that."


Surrey native Richard Grear, now living in Lot, France, contacted the website manager after searching for his grandfather, Walter G. Wyld, who was featured in this column in 2009.

It didn't take long for Richard and Alan to establish that they are fourth cousins, sharing Burslem Wildblood ancestors. The newfound cousins were able to fill each other in on preceding and intervening generations. Walter Wyld was born in 1891 in Surrey and died in 1968 on the Isle of Wight. He was in the Royal Flying Corps, the South African Mounted Police and Wild Bill's rodeo. His daughter – Richard's mother – was born in Darjeeling in 1921 while Walter was performing with his "touring entertainment party."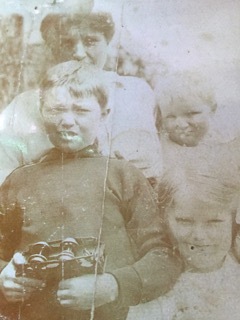 Shirley Jennings in Ontario found a "Sarah Ann Wildblood" with a search engine on the Photos page of this website, contacted the author immediately and shared biographical data and treasured and worn pictures. Shirley's grandmother was a different Miss Sarah Ann Wildblood. Both Shirley's grandmother and the googled Sarah Ann were from Shropshire and married a man named Davies. The one in this family picture became the wife of art teacher John Richard Davies in Renfrewshire in 1908. The Davies children are Albert John, born 1910; Margaret, 1911; and Hugh, 1914. Accountant Hugh emigrated to Canada in 1949 and founded a family, including Shirley. Hugh's mother was born in Cleehill in the 1870s, later lived in Cumbria and North Yorkshire. Sources differing, her exact dates of birth and death need to be clarified.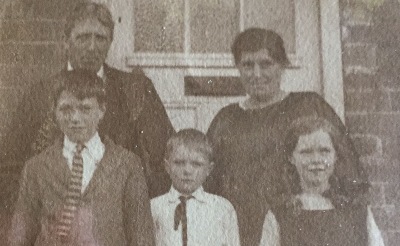 The same Davies family a few years later. Mother Sarah Ann's father Robert Wildblood is shown under Photos.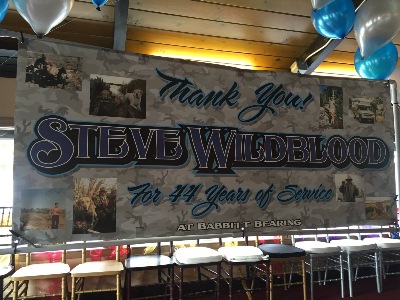 Steven Thomas Wildblood retired at the age of 68 from Babbitt Bearing Company of San Jose, California, after 44 years of loyalty to the firm. The long-postponed step ended a decade of weekly commuting to his lakeside estate and will give Steve more leisure with his wife of 49 years, Virginia, and for hunting, fishing and grandparenting, often in combination. Below we see Steve on his precision job in 2004.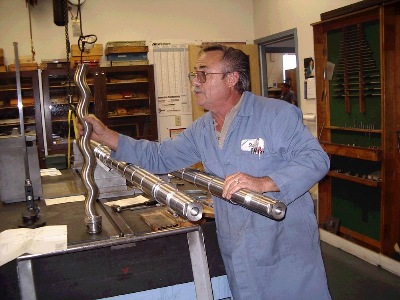 Kira Wildblood obtained a BSc from the University of Lincoln. She had been awarded a college diploma in animal management from Moulton College in 2012. Kira is the daughter of John and Kerry of Irthlingborough, the youngest of their three children. John and males in his family are seen under Photos with the title "Four Generations Going Full Steam Ahead." A picture of John and Kira was in the 2011 worldwide Wildblood newsletter.


By chance during a grave search, an Internet advertising prompt led to a 1901
death notice in the Detroit Free Press. Until now we had not known that Martha
Wildblood née Ward, 47, died at 368 Fort Street, Detroit, on January 10 of that year and was buried in the city January 13. She had not been previously found in Michigan death notices because her name was indexed as "Wildbloch." Martha, widow of John Vernon Wildblood, who was born in Staffordshire and died in Ontario, was the mother of Alva Vernon Wildblood 1875-1950, who settled in California.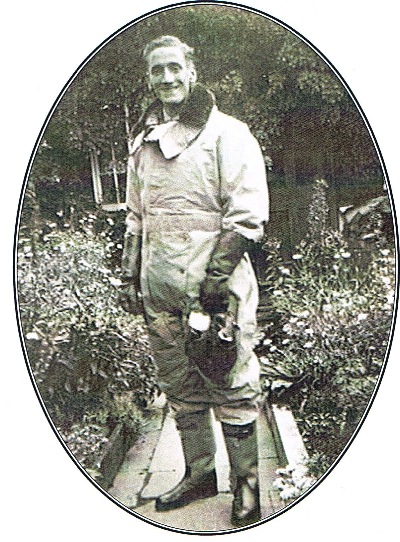 Edward David Wildblood, 94, died peacefully at Southmead Hospital, Bristol. He was born in Bristol in 1920, passed an exam for Queen Elizabeth Hospital grammar school, but refused to go there because the uniform demanded yellow socks. After leaving St. George's Grammar, he chose a less gaudy outfit, volunteering for the RAF, attended signals and gunnery school at Yatesbury, and served with a ferry unit in India during World War II. Ted worked in a furniture store
office and, fittingly, for British Aerospace as a payroll manager. He lived for many decades on Romney Avenue, Lockleaze. Ted was predeceased by three brothers and in September 2012 by his wife Kathleen née
Parker. He is survived by a son in Portugal, two grandsons and two great-grandchildren. Grandson Darryl kindly furnished us with this picture of Ted in uniform. A picture of the whole family is found on our homepage by scrolling down to "Eight Smiles" early in 2010. A page of the serviceman's log book is found under Faded Papers on this Website.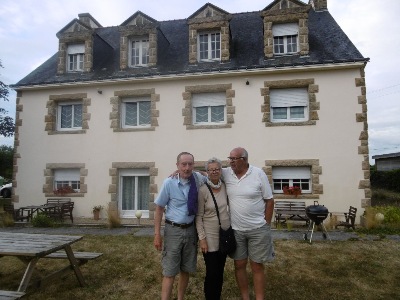 (continued from Homepage) When the Berlin Wildbloods visited Gwennroz, the B&B rooms were occupied by Brits. Cars in the parking lot displayed Swiss, Dutch, Belgian and German license plates. Alan (left) and Maria arrived in Finistere just in time for a cocktail, skipped by the designated driver. Before supper there was time for an exchange of family lore. Cedric (right) told of a saying used in his family: "Don't be artistic, Wildblood." This reprimand was originated by Bernard Montgomery and was the only sentence the field marshal uttered to Cedric's father Capt. Charles Wildblood, who had gone beyond the call of orders on a mission near the end of World War II. Supper for four was completed by Cedric's patented homemade chocolate slab.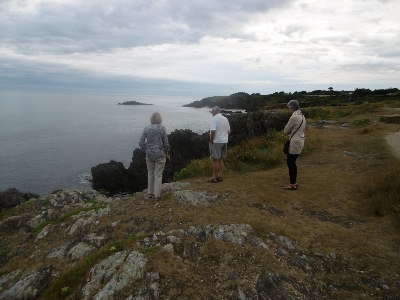 Joyce (middle above) drove the party for a walk on cliffs overlooking the sea. Then coffee and hugs were served at Relais des Peintres, virtually across the Croas an Ter road from Glennroz. The morning breakfast on the top floor featured regional products exclusively. Ker Aignan jogurt tickled the tongue of Alan's more finicky half. Pain et Fantaisies delivered fresh baked goods even on the Lord's day.

This year there was only one crossroads sign to the accommodation. One should look for the unique flag and Cedric's exquisitely manicured hedges (see Homepage), which increase privacy but somewhat block the view of the mansion to strangers trying to find the place for the first time. When you must leave, Joyce and Cedric, who sported a Millfield School Golf Association tee the Sunday morning of our departure, go out into the not-so-busy road and act as crossing guards.


This 14-year-old website crossed a big milestone. It has traditionally experienced three visits a day. During the past six months the site attracting about five visits a day.


Stephen Charles Wildblood's funeral was held in Aberdare. His younger brother Cedric arrived from Brittany and spoke admiringly about Stephen's joke telling and of "the daring pilot in a rather frail craft," as evidenced on the homepage of this website. Stephen's niece Lucy flew all the way from New York to attend the ceremony.


Stephen Charles Wildblood, 70, of Nantyglo, Ebbw Vale, died in hospital, after decades of failing health. Born in Clacton-on-Sea, Stephen was a teacher, cave explorer and law enforcer. He was very interested in family history, particularly in the distinguished records of his father, Charles; his aunt Nan Wildblood Ball; and his great-uncle, William Arthur Wildblood, who fell in World War I. Stephen was a very frequent correspondent of the website author and sent a copious body of documents and images to Berlin, where they will be preserved for as long as the site author lives. These pages display numerous contributions from Stephen. Below, in uniform, he is receiving a long service medal from the local police authority chairman for 11 years as a special constable.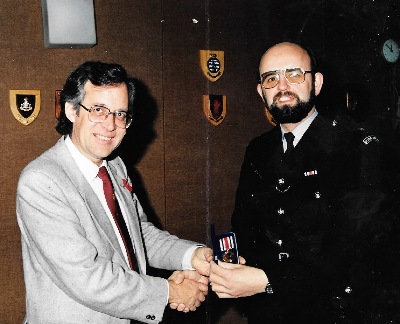 Alan made his first visit to New York City Archives. He studied the death
certificate of Leeds native George Wildblood, who died at 137 Franklin Street,
Brooklyn. At the time of his death, George was a driver. Previously he had run
a butcher's shop in the New York borough. Also perused at the downtown archives was the certificate showing that Ann E. Wildblood was born at 520 11th Avenue in Manhattan on July 18, 1885. Daughter of the former Rhoda Pawson, she died as Gertrude Annie Weaver in Surrey, British Columbia, in 1954. During his three hectic hours in the archives, Alan failed to find more on the family of William Wildblood aka William W. Blood born in Trenton in 1864. When he and his wife died has not yet been determined. It is known that their daughter Rose married John Bennett in 1913 at Fort Hamilton and that John remarried Ida Barry Kirwan. Study of a 1916 marriage of Rose Blood and another Bennett seemed to refute Alan's hypothesis that this Rose was the sister of Margaret Wildblood (Sister Tabitha), whose grave can been seen below with 2011 posts.


Alan made his umpteenth trip to New Jersey State Archives in Trenton for four
hours. He found the death certificates for George Oliver Bladon and Lucy
Bladon, children of Charlotte Wildblood from Shropshire. Both died at 46 North 11th Street, Newark – George in 1945, Lucy in 1947. The Trenton archives have
the wills of three Wildbloods. Alan copied that of May Emily Wildblood, née
Pope, native of Horseheads, New York. She died in 1946 at Somers Point, leaving her estate to widower Ambrose Bradley Wildblood. Pressed for time, the Berlin-based researcher did not check the wills of Robert Frederick Wildblood or
Lizzie Hassall Wildblood. Details of their lives and deaths have long been know
to family historians.


Dulcie Eileen Wildblood née Romer was committed to Toowoomba's Garden of Remembrance, where her husband, William Wildblood, has rested since 1981. Dulcie was born in Emmaville, New South Wales, in 1926, was a waitress at Armidale School before her marriage to a chef. She died in Toowoomba March 11, 2015, survived by a son and two daughters. If you scroll down to 2006, you can see Dulcie when she turned 80 at her trophy-filled home on Eunice Court.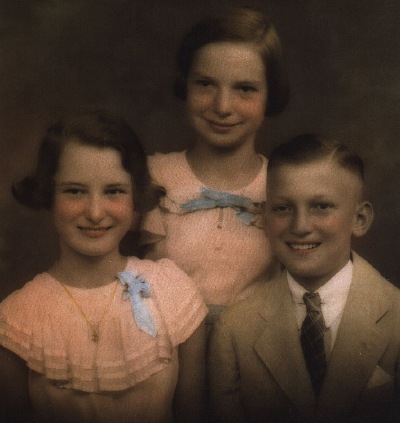 An hour before the 2014 worldwide newsletter went to bed, word reached us from Louisiana that Ruth Martin had died at West Jefferson Hospital. Ruth was the youngest of three children of Eugene Sidney Wildblood (1893-1945). Here you can admire her and her siblings, Eugene Tillman Wildblood (1923-89) and Rita May Bourg (1923-2002). A photo from Ruth's 1950 wedding can be seen by scrolling down in the Photos section. We are indebted to Ruth for providing numerous old photographs of the New Orleans-area Wildblood family. Ruth was a fifth-generation American Wildblood and is believed to be the last of that cohort in the Deep South branch of the Shropshire clan. Ruth lettered in three sports at Westwego High School, attended Spencer Business College and was a Celotex lab technician before marrying a railroader. She is survived by sixth-generation nephews, Eugene and Don Wildblood, their daughters Kiley and Casey, and two Bourg nephews.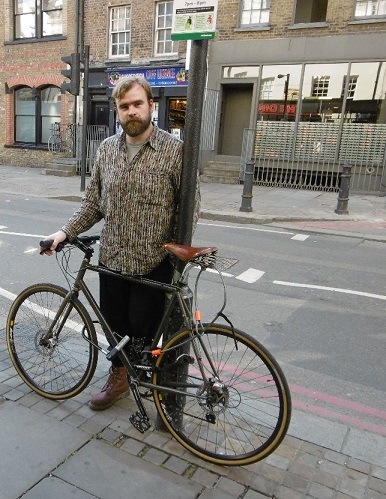 We met Alistair Wildblood, going on 32, during a 14-hour shift at the Goodlife diner he manages in Shoreditch. Alistair, born in Somerset and the youngest male in the mustard-spiced "Bowers Wildblood" family, holds degrees in engineering and art from Leeds and London. He recently married designer Kate Phillips. Alistair tools to work and around London on a bicycle of his own make and design. It is parked in front of his place of business and secured with three locks. The Wildbloods of Berlin, accustomed to casual American cuisine, enjoyed a Philly cheesesteak, shrimp po' boy and shakes at the leather-booth eatery near Old Street station. You can see a Goodlife reflection in panes across Curtain Road from the seasoned cyclist. Look right before you cross!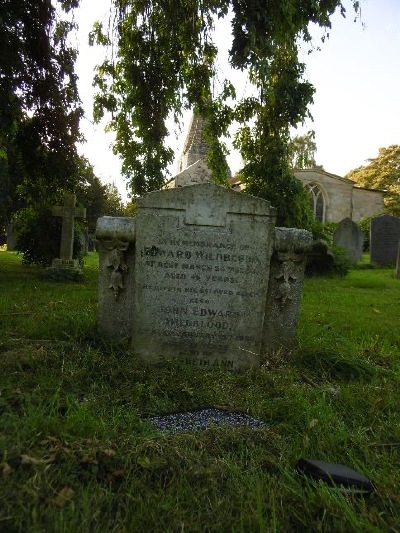 It was known to Alan that a Wildblood was buried at All Saints Church, Ockbrook, Derbyshire, so he routed his fall vacation via the Derbyshire village. The grave was found to be severely leaning. It was easy to read the details on Edward Wildblood and his father John. Edward's mother, née Amy Sutton, was buried in Marple in 1906. But the third inscription on the stone, for John's second wife, Elizabeth Ann née Clayton, was partly under ground.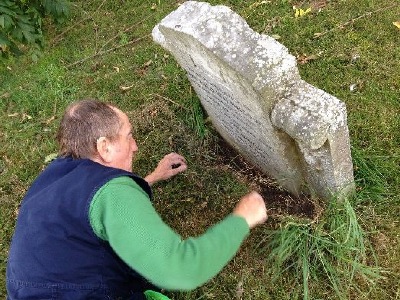 Alan used a stick to remove enough earth to read the dates (1885-1963). Traveling companion Marysia Wildblood was shooting pictures with every stroke of the stick and said this energetic excavating exploit was a highlight of two foggy fortnights in Britain.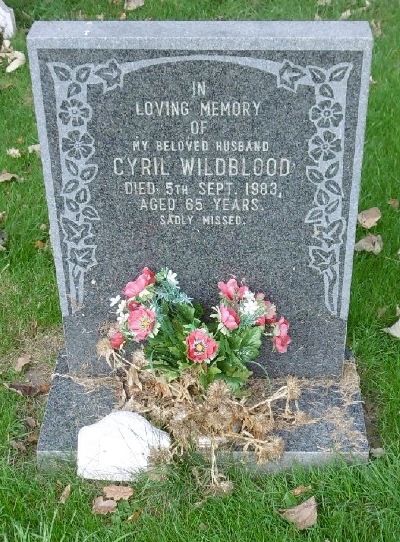 A visit to St. Peter's Church, Aston-by-Sutton, revealed the grave of Cyril Wildblood, who married twice. He is from a Wildblood family which has lived and died in Cheshire for many generations. The graveyard also has a newer stone to mark the resting place of Constance Emily Wildblood née Turner (1886-1968), wife of Charles (1887-1937), and Miss Doris Mary Wildblood (1922-2004), their daughter. Charles, from Winford, and Constance, from Sutton Weaver, were also the parents of Cyril. Charles was also buried in Aston, but no stone bearing his name was found by touring cemetery walkers. Another son, Charles Kitchener Wildblood (1916-1935), is probably buried with him. Turner markers are found near the Wildbloods.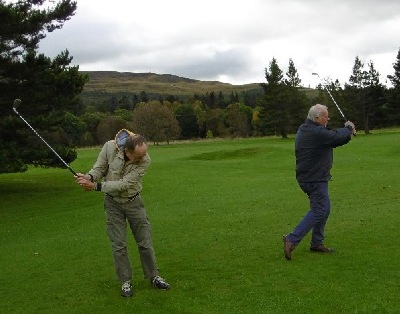 Dave Wildblood of Welshpool, a golfer from way back, was urged insistently by Alan to give him some pointers about the Scottish sport on the Ballater course. Dave (right) obliged and Alan, who is only Dave's junior by a few months but had not completed two holes in his life, was very pleased with the lesson despite very modest pupil progress. The junior's stance was poor, his drives weak and putts off course, but the wonderful Aberdeenshire setting still made for fine photos. Dave is from a Shropshire family and Alan is descended from Staffordshire Wildbloods. This was a rare occasion when the genealogically unlinked twain did meet. Dave is a retired design engineer and the father of a club captain. Grandson Rhys Wildblood follows in their divots and has advanced from five to nine holes at the tender age of seven.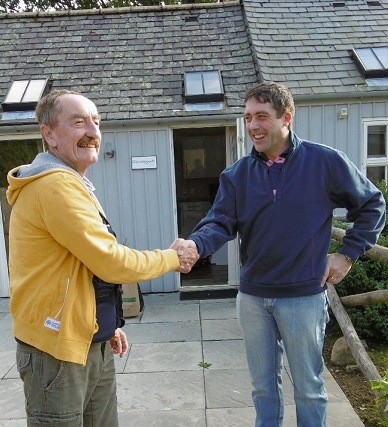 An international Wildblood gathering of sorts took place at Ballater. The Wildbloods of Berlin were hosted by a couple who fell in love with and settled in the village. On arrival Patrick, from Welshpool, greats Alan, from Trenton. Patrick came to Scotland to work in the offshore industry and commutes by the high road to Aberdeen every day to avoid the 30-mile-per-hour towns on the low road.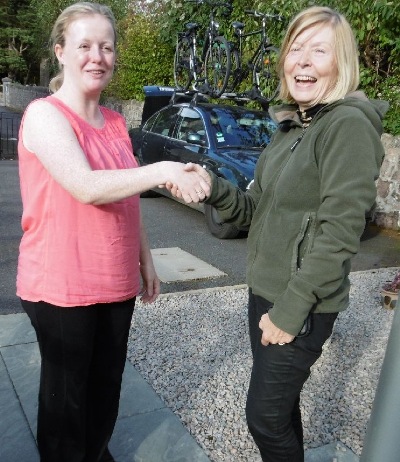 On the distaff side Lorraine, a born Cook from Glasgow, welcomes Marysia, née Stempak but also a born cook, proving it at the self-catering bothy by fixing lamb chops and sole from the nearest large supermarket, 28 miles away. Lorraine, formerly a surveyor, the mother of two, manages the highly rated two-unit accommodation. Marysia, from Kraków, was an intensive carer, Alan a translator.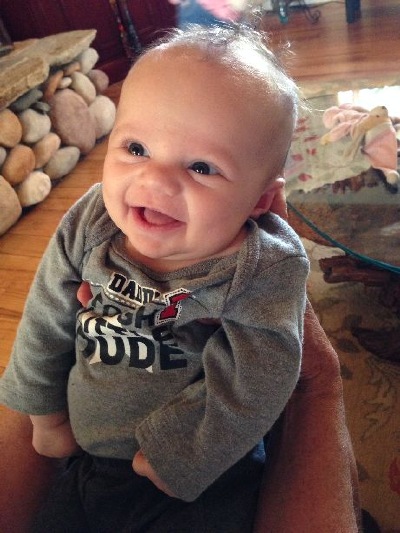 Orion Michael Wildblood was born in northern Nevada. Orion is the scion of Jason and Kellie. They explain their choice of name to the stars answering their prayers for a second child. "Michael" is a tribute to his maternal grandfather, Michael Ford. The star-spangled Wildblood's paternal grandfather, Vernon (Butch) Wildblood, passed away in California two months before the birth of his first grandson. We congratulate the parents on adding unique luster to ancient mythology. We wish Orion brilliant success and happy hunting. We star gazers are taking a shine to him already.


Patrick Wildblood succeeded in launching a website to encourage hikers, bikers, golfers, monarchy followers and distant family to Glenernan self-catering accommodations in Ballater, Royal Deeside. A cottage and a bothy are available to snuggle and sleep visitors from England and overseas to the burgh between the Highlands and the Perthshire seaboard. Engineer Patrick and his wedded Scottish lassie Lorraine purchased the property in October 2013, moved to the village from Inverurie and now live with two small children in an historic "grand villa" adjacent to the upgraded tourist accommodations. Pat was not born in Scotland but he got there as soon as he could. Ballater, on the River Dee in Cairngorm National Park, is eight miles from the queen's residence. Wildbloods from abroad are planning to avail themselves of the hospitality, find out what a bothy is and taste Deeside Spring Water in September.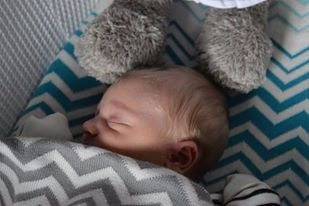 We have had a Rose, a Poppy, a Violet and a differently spelled Jasmine. Now we are blessed with another pretty flower. Dahlia Elizabeth Wildblood was born at Bolton Royal Hospital. The seven-pound, eight-ounce bud is the first child of Lissa and Sam, who married in 2011 and are shown lower on this page. The Royal Horticultural Society says dahlias are easy to grow but need some winter protection. Could we have a Daffodil next please?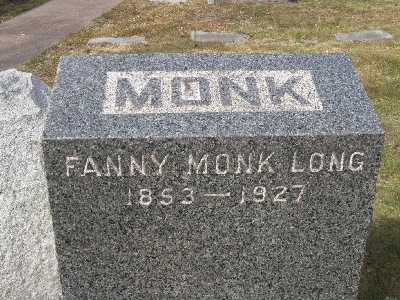 An erstwhile Wildblood fancier living in Maryland, Marsha Church King, at the insistent urging of your websmithy, went out of her way to visit the cemetery in northeast New Jersey, named below, and photograph the grave of the lady christened in Shropshire as Fanny Wildblood. The tombstone places Fanny's birth in 1853 but both her birth and baptism were recorded in April 1852.


For over a decade we have been trying to determine what became of Fanny Wildblood, born in Eyton, Shropshire in 1852. In the late 1990s the shepherd's daughter was found to have immigrated to New Jersey with her first husband, Christopher John Monk, apparently after abandoning a plan to go to Australia. John's death in his thirties in Kearney was only found in 2011, in the New Jersey State Archives. The widow with four children later married Cornelius Dalley. After he died she married Henry Long, deceased in 1905. The three-time widow recently turned up in the 1920 census. Therefore Chris DeBlois, a classmate of the website host, journeyed to Trenton and started searching death certificates for people named Long from 1920 on. The eighth roll of microfilm revealed that Fanny died November 13, 1927 at home in Newark and was buried in Bloomfield's Glendale Cemetery. We thank Chris for his efforts, which have enabled us to determine that Fanny's children Edith Lillian Roworth, Edgar and Walter Monk as well as her sister, Charlotte Bladon, and niece and nephew, Lucy and George Bladon, are in the same graveyard. All were born in Shropshire or Cheshire.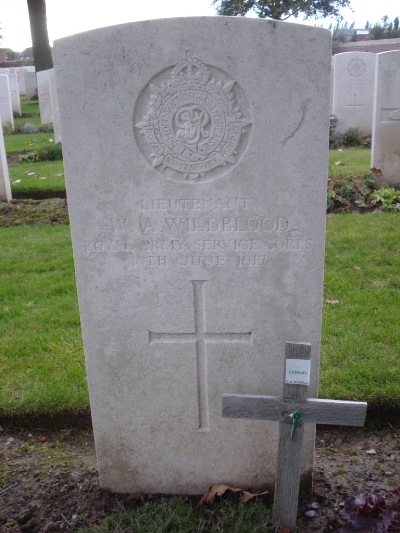 A Wildblood grave in Belgium was visited by James Hern. James has been doing research on former students who resided at Hulme Hall at Manchester University who made the supreme sacrifice in the Great War. One of those was Lieutenant William Arthur Wildblood (1889-1917). Born in Bridport, Dorset, where his father Charles Wildblood, Wesleyan minister, was assigned for about three years. Like several in his family, he attended Kingswood School, Bath. After leaving the university with a master's in history in 1913, he corresponded with his tutor. These letters are in a file at the university library. James has studied the documents as well as the dossier on William at the National Archives.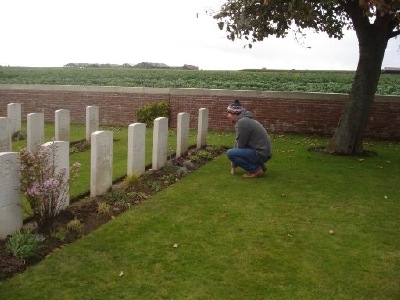 Before entering the armed forces, our hero was assistant history master at Colston's School, Bristol.

When our contact, photographed by his father, was at Reninghelst Military Cemetery, William's last resting place had been recently enhanced by a wooden cross with a "Colston's" plate.

Thanks to a photograph of William and his family well down on our homepage, this website was instrumental in connecting the historian to the family of the fallen warrior, namely to a great-nephew and two great-nieces. James, a former hall chaplain, wants Hulme alumni killed in World War I to be more than a brief honorable mention and plans to have biographical details printed for future remembrance services.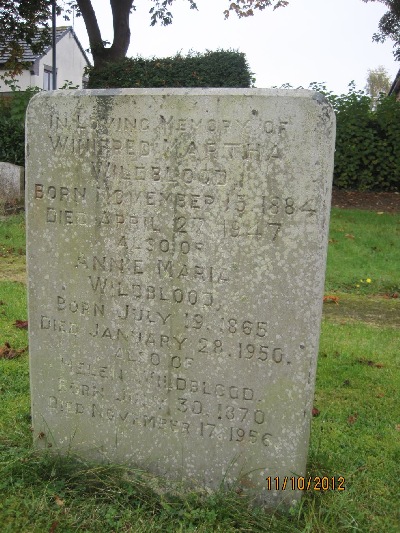 While no record had been found of where three Wildblood sisters who ran boarding houses in Stratford-upon-Avon were buried, website author Alan followed a hunch that proved correct. He visited Stratford's main cemetery. Computerized records in the Evesham Road office led quickly to the stone marking the final site of repose of the trio of unmarried entrepreneurs, two of whom were born in Staffordshire. Annie Maria Wildblood (1865-1950), Helen E. Wildblood (1870-1956) and Winifred Martha Wildblood (1883-1947) were the daughters of Joseph Wildblood. Joseph and a brother of the spinsters are shown halfway down this site's homepage. Going back to at least 1916, the Wildblood-operated boarding houses were located on Payton Street and Mayfield Avenue within easy reach of William Shakespeare's bones. Alan was on a two-week trip to England, including stops at three archives, a probate record office and a half dozen hunch-backed cemeteries, most of which resulted in wild goose chases.


It is our very sad duty to report that on this date Martha Wildblood née Adamson died at the home of her daughter, Susan Camacho, in Malton, North Yorkshire. She was born on July 15, 1912 in Leeds and married butcher and coachman Samuel Edmund Wildblood (1906-1991) in 1936. Her funeral was April 23 at St. Ricarius Church, Aberford. Martha was in good health in Aberford until her last couple of months. More about the durable lady and her picture can be found below in an item on our visit with her in September 2008.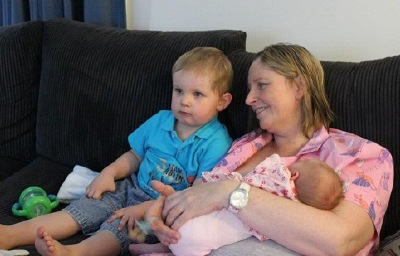 The world's first Kenzie Wildblood was born to a New South Wales couple. Her brother Declan Wildblood, also a totally unprecedented name, previously blessed Angus and Carolyn, in Spring 2009. Their accountant father was born in Bedfordshire, but the children also have Irish and Spanish forebears. Like their dad and Wildblood uncle, Kenzie and Declan have two middle names. This photo, showing two-year-old Declan, baby Kenzie and their New-Zealand-educated environmentalist mother, comes to us via the children's Brisbane only-three-named cousins Janelle and Desley.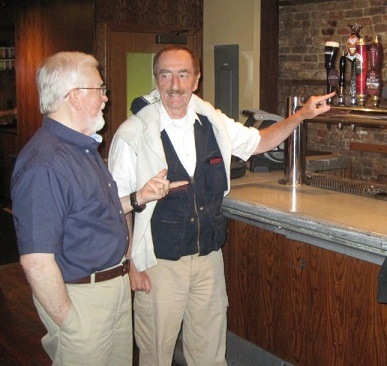 Two Trenton-born second cousins finally met in their greybeard years. Your aging archivist chased down Dr. Robert William Wildblood (left) for the first time by routing one of his family-fact-finding forays through Fredericksburg, Virginia. After a visit at the as-usual-temporary suburban home of the educator and his wife Margie, both proud graduates of Purdue University and blatant Boilermaker fans, the home side and the visitors dined together in the historic city and checked out the drafts, Alan dryly noting the absence of Bass Ale now imported from their common ancestors' home county.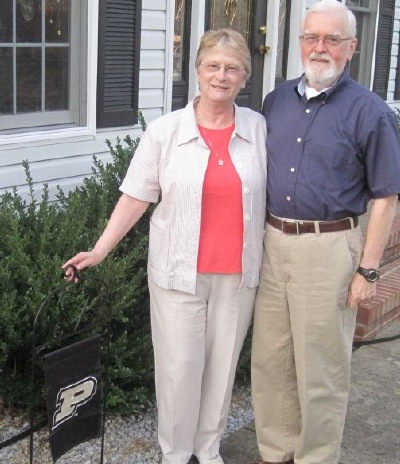 The host goes by Rob in the family, Bob on campuses around the country. He has taught psychology in Virginia, Michigan, Pennsylvania and Indiana, while Alan has studied in New Jersey, Pennsylvania, where he cut psychology classes to report on Moravian Greyhound sports, as well as Missouri and Berlin. Here Margie and Bob point to one of numerous references to their Indiana alma mater to be found in their house, front yard and on their cars.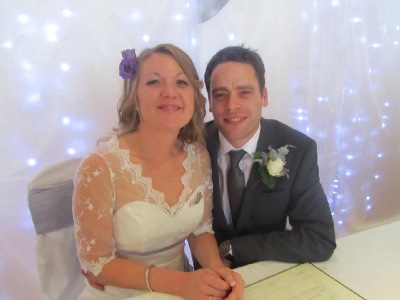 Samuel Meyrick Wildblood married Lissa Marie Finnis after a two-year engagement. They celebrated at Ramada Hotel in Bolton, Greater Manchester. Sam, a design engineer, as revealed in his creative profile photos, and a member of the Welshpool Wildblood family, went north, emigrating to England, three years ago. Lissa is originally from Kent and was recently promoted to Kooltrade product development head, a job taking her all the way to China (and back!). We thank the bride for wholeheartedly granting us a peek at the event before the official photography is available. This is believed to be the first wedding involving a Wildblood in the Lancashire-Manchester area since September 1997, when Debra married Andrew Sheridan. If you go back far enough, both parties, namely the 1996 and 2011 couples, belong to the Shropshire division of our big, happy namily :-)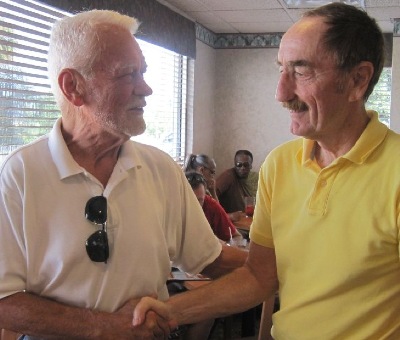 Breakfast at the Village Inn, St. Augustine, was the occasion on which two erstwhile New Jersey babies with the same Wildblood great grandfather met, wrinkle to wrinkle, for the first time. The Florida restaurant served a morning meal to Arthur Frederick Wildblood, born in Allentown and the third man to be given that name, and archivist Alan. Art's daughter Jeannie Fischer, now a North Carolina resident, happened to be in town and was instrumental in arranging the meeting of the second cousins. She entertained Alan's entourage so the two retired cousins could converse on separate old times back in Trenton and Hamilton, New Jersey.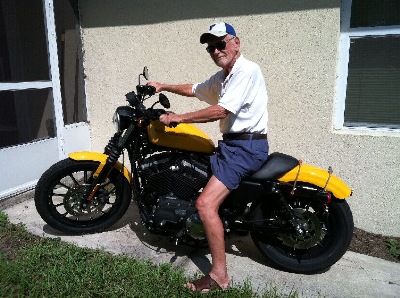 Loyal to his St. John's of Burslem roots, ex-acolyte Art remained an Episcopalian while residing in four states, the lifetime Baptist visitor learned. Alan also saw Jeannie's hospitalized mother Jo Ann. The visiting cousin regrets he arrived at the Fountain of Youth site three years too late to challenge the former tennis coach to a match across the net. Now the IBM retiree has added a "defensive" Harley to his ham radio hobby, while Alan sticks to a bicycle for all his two-wheeled adventures.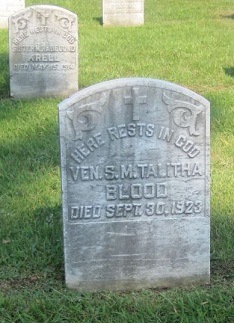 Your website author made a special interstate and triborough trip to visit the grave of Sister Talitha, née Margaret Wildblood. Her plotlike Wildblood-Blood heritage was covered below in a 2009 post. It was easy to locate the stone thanks to Sister Margaret Briody, OP, who mercifully gave detailed directions and submitted a glowing tribute to the Franciscan from our secular congregation, who died of tuberculosis at a tender age. The in-house obituary described the habited teacher in this way: "In appearance and at heart Sister was a perfect religious. Her recollected composure, her dignified and reserved manner, her modest downcast eyes, her soft mellow voice, and her gracious smile were in harmony with her meek, humble and charitable soul." While the nun's humble marker is now a part of our lore, further research is required to ascertain where her parents and sister died and are buried.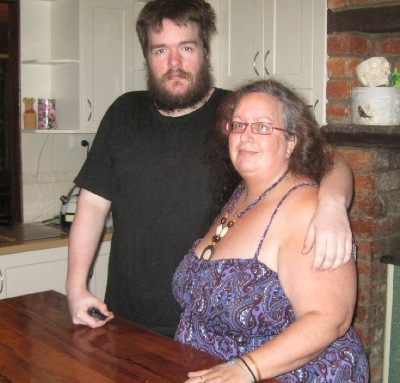 Jesse and Kaye Wildblood were at the Perth airport to welcome Alan and Marysia Wildblood to their continent. The mother and son then piloted us to a hotel in the Northbridge section of the state capital. Two days later Kaye and Jesse welcomed us to their recently purchased suburban home. Here they show us their kitchen, later all their pets and a few heirlooms. The former Kaye Pegg, a geriatric nursing supervisor, has been a correspondent for several years. Jesse is back home after some time in Canada.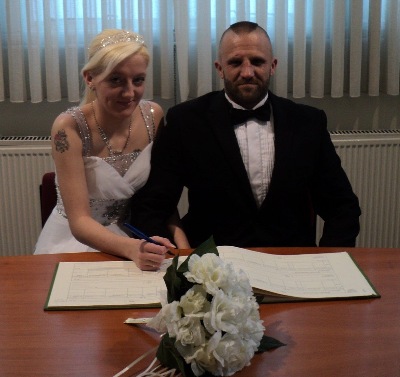 Roy Andrew Wildblood married Natalie Jayne Smith at Winton House, Stratford-upon-Avon. A Warwickshire wedding is an extremely rare event in Wildblood surname history, although spinster Wildbloods operated Avonhurst boarding house in Stratford from 1927 to 1946. Andy, 41, belongs to the Barnsley branch of the Wildblood clan. The couple reside in Kingston-upon-Hull. The more muscular half of this family is a door supervisor and gym instructor. Nat, 22, was a local government administrator assigned to Mitchell Community Centre when the "for richer, for poorer" vows were exchanged. We hazard the guess that the drop of a single Smith from the population will not create a void equal to the splash in the bucket made by the addition of an eager new Wildblood.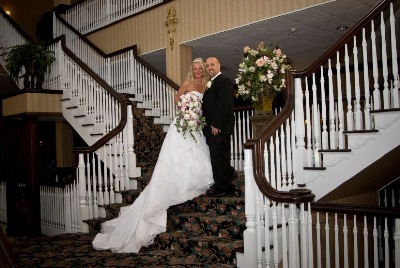 Sabrina Wildblood and Adam Spitaliere chose a triple-ten date to marry at East Wind Caterers, Wading River, New York. Sabrina is a Trenton-born Wildblood but has spent most of her 33 years beautifying Long Island. We thank Sabrina's stepmother, Helene Kane-Wildblood, for notifying us. The bride this year completed a course in medical assisting, qualifying her as a phlebotomy & EKG technician. The couple honeymooned in California and Hawaii. The new Mrs. Spitaliere works in a physician's practice and is looking for a hospital position. Adam is yard foreman in his family's business and a motorcycle racer. Sabrina placed second in WBAB radio's Pimp My Bride contest but remains No. 1 in Adams eye.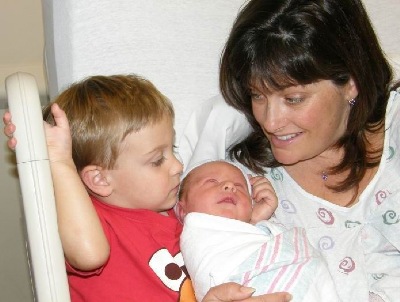 Nicholas Thomas Wildblood was born in Good Samaritan Hospital after his mother was hurriedly delivered by ambulance from a shopping mall. The infant is the second son of Steve and Jackie Wildblood. His brother, Ryan, going on two and a half, summed up the blessed emergency: "Nick's out."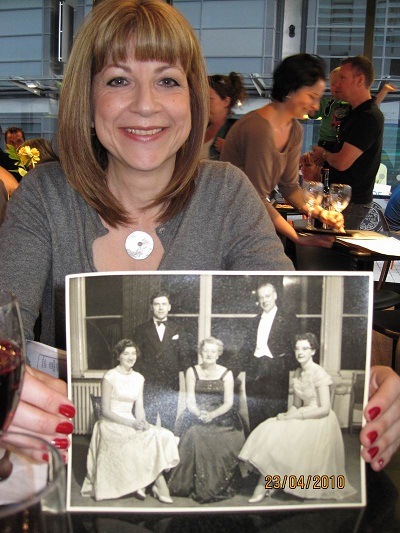 A Plymouth Royal Theatre director, Louise Schumann, joined the Berlin Wildbloods for supper on the Bristol waterfront. Louise is the granddaughter of Albert Norman Wildblood 1901-90 and Edith Jessie Fullerlove 1904-94, who married in Burslem in 1929. Norman co-founded Wildblood Brothers of Newcastle. The couple retired to Devon. In the photo colorful Louise holds a 1959 photo of Norman and his wife, plus Louise's parents, Dennis and Eileen Entwistle, and Eileen's sister Lesley Wildblood. Louise combined the family history lesson with shop trawling on the Avon. Besides the Wildblood tie, Louise is linked to chronicler Alan because her mother's relatives, Staffordshire potters Thomas and William Pennington settled in Trenton, New Jersey, as did Alan's forebears.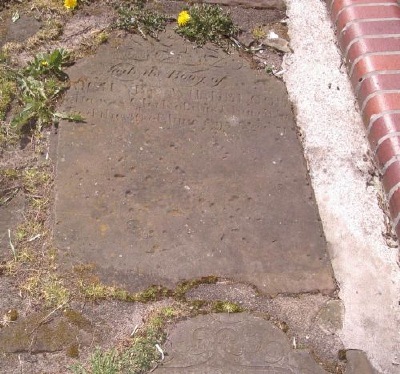 The oldest grave marker with our signature surname encountered on a spring tour of English last resting places was: "Here lies the body of Richard Wildblood," born about 1723. He was appointed Stone parish warden in 1781 and died June 30, 1793. No stones are standing at St. Michael's, Stone. They are flat on their backs and line the perimeter of the large churchyard just inside the wall. When Alan visited he had to brush aside a layer of dust and the previous autumn's foliage from most of the tablets.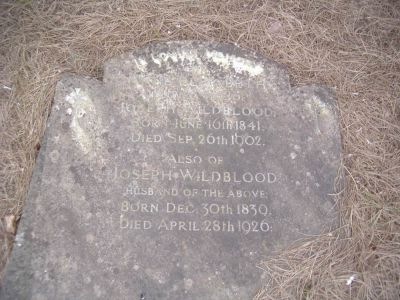 The sweep of English memorial parks also met with success in Winchelsea, Hull, Barnsley, Harrogate, Blurton, Dudley, Fulford and King's Heath, where Alan had to brush off a layer of pine needles to reveal the grave of Joseph Wildblood and his wife, born Annie Stanton in British Honduras. Thanks to piloting by Rob Baggaley sites of Wildblood interments were found in Tunstall, Church Lawton and Talke where the angle of the morning sun glorified he inscription you see below.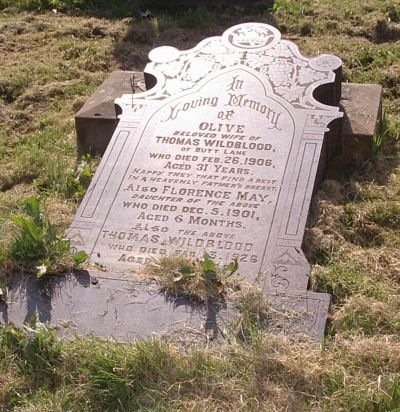 A Stockport Crematory clerk, Mrs. Stuart, went beyond the call of duty to fetch heavy and dusty burial registers for Alan to peruse. The helpful lady, then Christine Diaczenko, knew Lynda Wildblood, now believed to e Lynda Hyde, a former genealogy correspondent gone missing, in their Stockport College days. Hours and hours of cemetery walking produced total failures in Sheffield, Leeds, Heath Town, Hanley, Bristol and Burslem although Wildblood burials are known to have taken place there. But God's acres in the last-mentioned Mother Town of the Potteries and of a large fraction of Wildbloods living today nevertheless provided the author with a treat. There he met Geoff Lloyd, son of Doris Wildblood (1907-1988), who came all the way from Shropshire to show Alan where his mother grew up in Cobridge. A photo of Doris can be viewed on Goeff's contribution to Ancestry.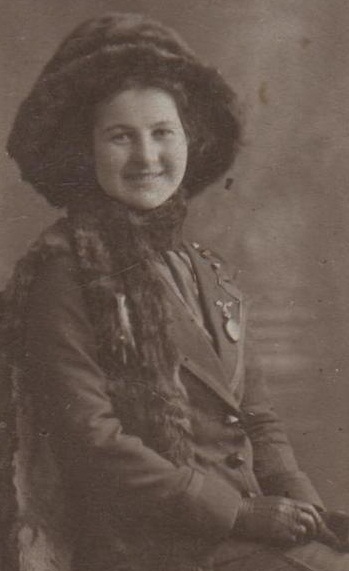 Sally Mitchell joined Alan and Maria for supper at the North Stafford Hotel to share the legacy of her grandmother, Nellie Hines. Old photos were much appreciated, but the chronicler of Wildbloods past and present was astonished and even more delighted when Sally surrendered a 1958 hat box full of the letters of her grandfather, Percy Hines (1888-1963) to his fiancée Nellie Wildblood (in photo). Much of the trove was 1916 correspondence between an officer's training camp in Ayrshire and the Wildblood's Trentham residence, "Balgownie," during their engagement period. The cadet addressed them to "My Own Darling Little Nell" and signed as "Your uninteresting Old Jimmie." Although the difference in age was only three years, the suitor was much taller than his sweetheart. Nell apologized for sending news letters rather than her correspondent's almost-daily sweet nothings. Percy married Miss Wildblood late in 1916 before 2nd Lt. Hines' second deployment to France. The photo you are admiring was from the hat box, a youthful Nellie Wildblood Hines (1891-1978). It appears likely that Percy carried this cherished image in his wallet during his long-distance courting and period of war-torn marital separation. His heart beat for Nell and Serbia, and the soldier referred to Germans like Alan as "Huns."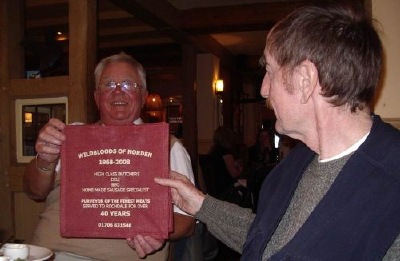 Alec Wildblood generously presents Alan Wildblood with two shopping bags commemorating a milestone in the family meat and sausage production annals. The gift was given at a meeting hosted by the semi-retired meat master at a Harvester restaurant. The right-handed meat-eater's prior stop in Rochdale harvested hot pork on a bun at Alec's stall.


Alan and wife Maria were afforded a warm welcome on a cold day in Lancashire. The foreign guests first met here-depicted Audrey Wildblood at her home. Audrey's kitchen is serving up a family document from the files of her late husband, Jeffrey George Wildblood (1931-2003). Many of the records concerned Jeff's uncle, George William Wildblood (1890-1955), who died in Vancouver. While Audrey fixed tea, Alan photographed a September 1914 article featuring George and his mouth organ and Rossland, BC, volunteers marching off to his tune to join Canadian Expeditionary Forces.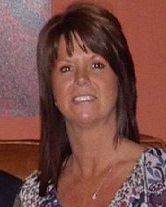 Audrey and her overseas guests were joined by her daughter Catherine Smith (shown left in her brilliantly furnished home), Alec and Alec's daughter-in-law Linda in a visit to the cemetery and three well-kept Wildblood tombstones. After the meal, Alec took the Germans to Norden to get a whiff of Philip Wildblood's savory merchandise. Look for photos of Phil and Jeff later on this site or in the annual Wildblood newsletter. My apologies for not being able to squeeze slender Linda into this space as I had intended. My host's "cheap" plan does not allow two images in one paragraph. Linda and her very photogenic family are amply portrayed on Facebook, however.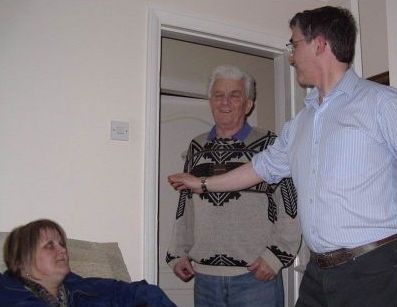 After stops in Stainforth and Hull, your barnstorming surname student called on Ted and Iris Wildblood in Barnsley. The visitor was thrilled that two of their three children were present at the gathering. One is local so that was only a minor surprise, but their son was calling in his Yorkshire hometown from Chippenham. The In photo shows mechanical engineer Robin Wildblood using Westinghouse know-how to adjust the light to camera demands while his father, a retired miner, stays put just long enough for a snapshot. Seated is Robin's sister, Donna Quayle, a psychiatric community nurse and a Sheffield University master's candidate.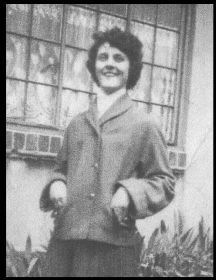 Meanwhile Mother Iris was on the sofa evaluating trees with her overseas guest, who regrettably was so busy taking notes on family history that he failed to obtain a a more complete family portrait. The third child of Ted and the former Iris Glover is Jane Swan, who lives in Florida. Luckily Iris was anxious to provide bygone likenesses. Here you see her in front of her home about the time Robin first saw the light of day. Supported logistically and shepherded by welcomers Freda and Tony Stenton, the wide-ranging researcher spent most of this day and the next at the Barnsley library, where Iris had already become a household word as a Wildblood history buff.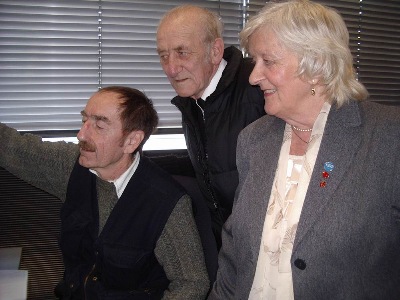 Kingston-upon burial records undergo scrutiny from Joan Hoyle, her brother Alan Whileblood and (seated) Alan Wildblood. This was the second Wild-Whileblood encounter of 2010. The photographer was Joan's husband, Peter Hoyle, who chauffeured the non-local Alan to the Hedon Road and Eastern cemeteries to locate graves found on the fiche at the brand-new and very accommodating Hull Local History Centre.


It was most likely the first meeting of persons bearing the two variants of the sanguine surname in over a century, if not since Edwina's grandfather, Hull-born and hull-borne Daniel Wildblood, assumed Whileblood. Alan Wildblood (not depicted here) met Edwina Dewsbury née Whileblood (shown here with her late husband Peter on their ruby wedding anniversary) Easter Monday in the Easton-on-the-Hill home of Edwina's niece, family historian Felicity Stevenson. The two hostesses shared a multitude of family documents and oral Whileblood lore with the traveler from Germany.Their navigation charts enabled him to find the two Whileblood graves at the Stainforth cemetery later in the day. Daniel and his son Daniel were keelmen until the junior, fed up to the gunwales with tying his two oldest of four daughters – Mavis and Felicity's mother, Cora – to the mast to stop them from falling overboard, went ashore for good to keep a shop in Stainforth. Both Daniels died in 1931. Mavis is buried there with her dad.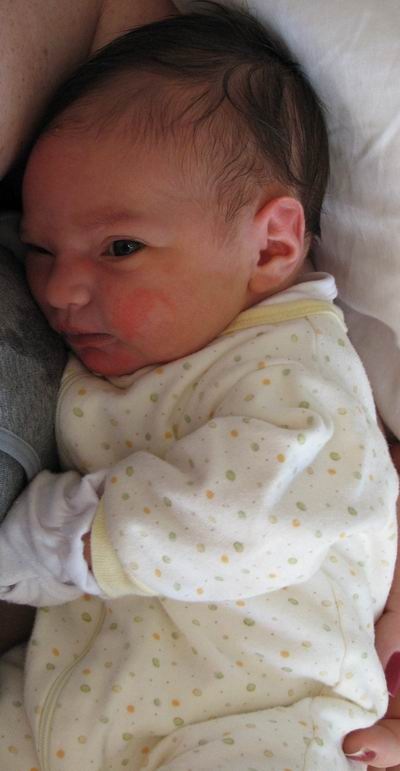 Zoey Rose Wildblood,
born early in the month.

She is the daughter
of Jason and Kellie and
the couple's first baby.

The little girl is believed
to be the first Wildblood
ever born in Nevada.
Her parents moved there
from California.

There is no doubt
the child is
the first Wildblood
ever called Zoey.

Jason reported mother
and daughter are doing fine,
but father was only getting
a three-hour nap.

The baby is actually
lying on her back.
The image was stood up
to match blog dimensions.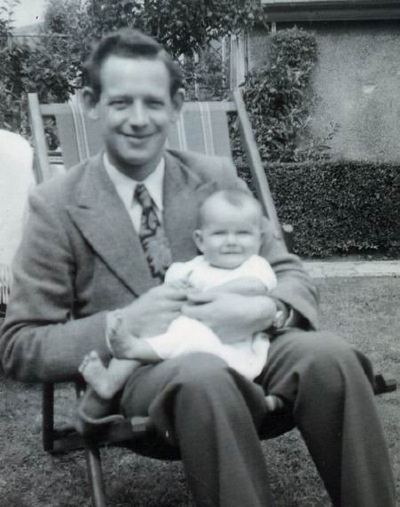 Anthony B. Wildblood passed away at home in Easton-on-the-Hill near Stamford, Lincolnshire. Ailing for some months, he had the good fortune to be cared for in pleasant surroundings by Maureen, his much younger wife of three and a half years. Their wedding photo can be seen by scrolling down. Tony was born in Harrogate in 1924, attended Kingswood School and served in the Royal Navy. After the war he worked in the petroleum field at many locations around England, retiring from Texaco in 1972. Tony lost his first wife, Audrey, in 2000. You ca see her as a young girl under "Photos." He is survived by daughters Diana and Susan, the baby held by Tony at their home in Hale, Cheshire. Services for our jovial and courageous friend were held at Wansford Parish Church on February 10.


Joseph Ben Wildblood was born in London and lays claim for the Leeds branch to producing the first Wildblood added to our rolls in the new year. Grandmother Steph Wildblood, who has recently moved from York to Queensland, reported the event to the family archivist with rarely precedented punctuality. Below you can see father Andrew in a 2008 news item and mother Elisha with the baby's big sister Poppy and mother Elisha in 2007 news.


Alan James Wildblood of our Shropshire branch died in Bristol on the penultimate day of the year. The former dancer and fitter was 87. His wife Dorothy and two brothers survive. Jamie was cremated in January. Two photos of the deceased veteran are found elsewhere on this website. Alan was the son of James Henry Wildblood (1876-1957) and Rosina Howell (1883-1958). Jamie was predeceased by a daughter, Valerie Derrick (1943-1965).



Wolstanton recorded the birth of John Walter Wildblood in 1857. He was the son of John Wildblood of Burslem and Mary Ann Hulse from Manchester. John Walter's marriage to Emma Meller in 1882 and the birth of their daughter, Irene Maud Wildblood, in 1887 were duly recorded in Stockport. But thereafter this family disappeared from civil records and census reports. They were regarded as incognito until the record of grandfather John 1923-1899 was purchased in 2009. His death at Kew was reported by his son, John Walter Wildblood of Vernon House, Hounslow. This information prompted further Internet manhunting. Thanks to the fairly rare combination of the first and middle names of Irene Maud, we were able to locate her in the 1901 and 1911 censuses. She and her parents were attributed the surname Wyld, and her widowed grandmother was listed as Wild. In 1901 the family was boarding at 25 Haverfield Gardens, Kew. John Walter Wyld formerly Wildblood was a mechanical engineer. And Irene had a 10-year-old brother, Walter G. Wyld, born in Kingston-on-Thames. It has not yet been possible to trace their subsequent destiny, but at least we have an explanation for not being able to find them in "Wildblood" documentation. Perhaps indexing of this website will enable us to reconnect to descendants or family historians who can enlighten us on their fate. John Walter Wyld is believed to have the same grandfather, pottery turner Philip Wildblood 1786-1856, as the New Jersey immigrant great-grandfather of this item's author.


An envelope from the New York Municipal Archives arrived at our research headquarters. The contents showed that Sister Talitha, who died of tuberculosis in 1923 at St. Catherine's Hospital in Brooklyn and was buried at Queen of Holy Rosary Cemetery in Amityville, was born Margaret Wildblood in 1894. Her father was a Trenton potter who had disappeared from New Jersey records in 1882. Receipt of the teacher-nun's death certificate enabled the site's genealogist to trace her dad's career. He reenlisted every three years from 1888 to 1910, serving with the coastal artillery that guarded Gotham. The William Wildblood born in 1864 was discharged in 1913 as First Sergeant William W. Blood.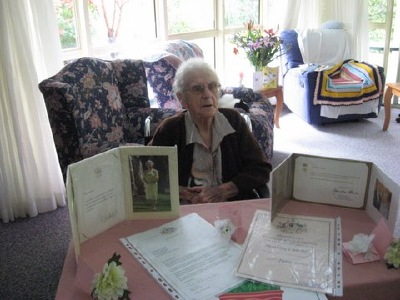 Martha Cutcliffe née Wildblood, called Pat because her mother was also Martha, enjoyed her 100th birthday with children and a nephew. Pat was born in Macynlleth, Powys (Mid Wales) but was in New South Wales for her fourth birthday. She started school in Armidale, but lived in Toowoomba, Queensland, before and after her marriage in Armidale to Richard John Cutcliffe. The couple had three children, James, John and Patricia. Dick died in 2006, and Pat has aged well in Caloundra since then. She survived one older and two younger siblings. It appeared intitially that Pat had to dig out old documents as proof of age since she hardly looks the part of a centenarian. But futher inquiry revealed that the "vouchers" are congratulations from the Queen of England, Australian and Queenlsland PM's and her own MP. This photo is courtesy of Desley Middleton, daughter-in-law of Pat's sister, Mary. Desley and husband Neil visited the Berlin Wildbloods soon after the photo was taken.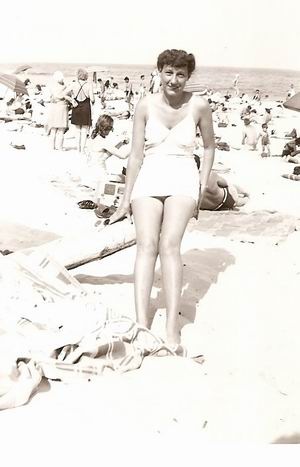 The only Thelma Wildblood the world has ever known was born at home in Hamilton, near Trenton, New Jersey, in 1921. She passed away at home as well, in March 2009. The widow of John Prendergast died in her sleep in Jackson, New Jersey, after raising four children, as many her three full siblings combined. Before her marriage Thelma worked at Whitehead (Goodall) Rubber in Trenton. Her mothering began in Levittown, Pennsylvania, as far as she ever strayed from the Atlantic Ocean (left), and continued in Freehold, New Jersey. Her final decade, although blessed by a host of grandchildren, all nearby, was marred by Alzheimer's. The day after keeping the last night watch at the afflicted's bed, her daughter, Carol Hartigan, penned a poignant poem, which begins:

It's been quite a few years since you've recognized me.
I am always around, but who could I be?
I would talk to you and hold your hand.
Remember me, Mom? I know you can!


Potteries native and resident Rob Baggaley, who had been scouting around for Wildbloods in his area, visited the Hanley library as a favor to your website host. Rob found a record of the Tunstall Cemetery burial on October 12, 1948 of John William Wildblood, born in 1900. To check on John's family ties, host Alan consulted online records of births, marriages and deaths and the 1891 to 1911 censuses. Putting all the data together suggested that John's mother, who had been Miss Mary Ellen Wheeler, bride of Arthur Hampton Wildblood in 1899, was the sister of Florence Wheeler, who married John Thomas Wildblood at St. Mary's, Tunstall, in 1905. The two grooms were brothers. After Florence died in 1912, her husband married Alice Breeze. Whether Alice was the sister of Samuel Breeze, who was wed in 1904 to Martha Elizabeth Wildblood, sister of the two-above mentioned grooms, will be the subject of future inquiry. To bring this story to a full circle, we note that the mother, Eliza Hooley, and Tamar Wheeler, one of the sisters of the Wildbloods née Wheeler, were spongers by trade. And Alan's great-grandfather operated a store in Trenton, New Jersey, that sold sponges to potters. It was Rob Baggaley's search for Trenton relatives that started the exchange between him and Alan in the first place.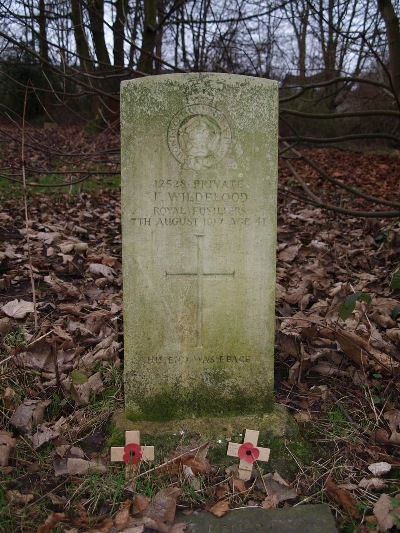 John Wildblood noticed a Wildblood grave in the Kidsgrove Cemetery a few years back. Since then the Alsager researcher has been placing a cross with a poppy on the grave each Remembrance Day. He attached a note asking any relative of the deceased James Wildblood to contact him. John's cross is the one on the right in the photograph. This past November the hoped-for connection was made. The Royal Fusilier's grandson, Reg Shore of Shavington, contacted John. Since then the two have been investigating the military career and family of the World War I private. At one point Berlin researcher Alan Wildblood thought James (1876-1917) had died at a hospital in Chelsea because of an ambiguous entry in a downloaded pension document. But Reg contested that assumption and obtained his grandfather's death certificate, stating the veteran had succumbed at his home, The Meadows, Kidsgrove. Synergy between a family member and a one-name student thus produced a major advance in the cause of family history, and the old soldier marches on in our annals. James left seven children who reached adulthood so more connections may be in the offing. Reg is one of three sons of Mary Wildblood Shore 1910-1996. It is believed that James' widow, Alice née Fryer, lived to see most of the Second World War. Maybe Reg and John can verify that or prove Alan wrong again.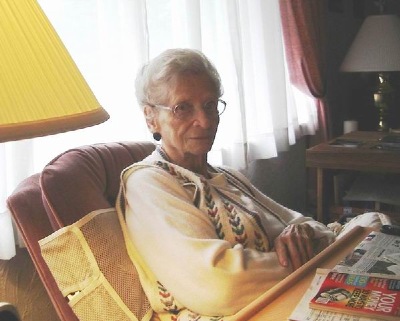 H. Louise, the last Wildblood of East Liverpool, Ohio, died at a hospice in Poland, Ohio, after a lengthy illness. She was the widow of Donald Van Fossen and Douglas McConnachie. The pianist, proofreader and Goldenaire was the last of four siblings and the last of a score of Wildbloods to live in the Columbiana County Crockery City since before the Civil War. Her H initial was for Harriet, like the matriarch of the East Liverpool branch of the Wildblood world. Here you see Louise McConnachie, residing with her daughter, Linda Burke, in her home town in 2006. Louise was to be buried at Riverview Cemetery between Linda's residence and Louise's Presbyterian church, on October 22. Visit the funeral director for online condolences and a portrait.

September 23, 2008. Professor Bob Founds Wildblood's Place

Dr. Robert Wildblood, about-to-retire Purdue professor, opened a Facebook forum he dubbed "Wildblood's Place". All who join Facebook – free of charge – can petition the founder of the forum to join the club. Within a week membership had swollen to three, two graying seniors and University of Louisiana at Lafayette junior Jacye. She may be the greenest of the group but already has a street named after her. Young and old alike are invited to participate in this global exchange.

September 9, 2008. Guest Alan Lee Surprises Host Alan James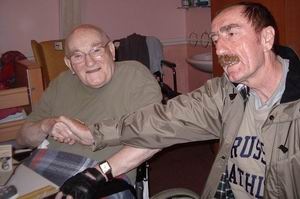 The guy on the right is Alan Lee Wildblood. The bloke on the left Alan James (Jamie) Wildblood. During a stay in Cornwall and a rainy day in Bristol the guy dropped in to meet Jamie for the first time. They had two hours in the Shirehampton nursing home to get acquainted. Jamie showed Alan scores of old family photos, many depicting the host and his brother Gordon in diverse dance costumes. The brothers performed until Jamie was 24. Gordon, who lives on the other, Bath side of Bristol, visits his former dance partner every week. Alan James shares his room with his wife Dorothy and her skittles trophies. Despite the his own frailties, compounded by Dorothy's and the blasted misspelling "Allan" on his door, Jamie was jolly and brightened the surprise visitor's overcast and wet holiday. Alan Lee's passport is on the far left in case the staff did not give credence the identical identity criteria.

September 4, 2008. Wetherby Architect Builds Rapport With Archivist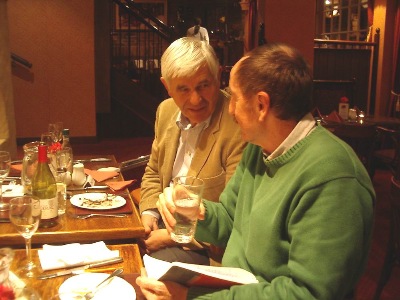 CMG Wildblood, the Yorkshire architect, tabled orange blueprints to confer with notorious notetaker ALW at a carvery in York. A golden-haired Cambridge-educated designer, Michael is the nephew of Martha, below, and the son of Richard, interpreter of Swiss democracy. Michael presented Alan with two of his late father's treatises. The architect has four children, one son and three daughters, all still Wildbloods. The G in CMG is for Michael's grandmother, Sarah Garside. Son Thomas, whose wedding is covered well below, inherited the "Garside." Michael's three daughters have "Somerville" as a middle name, honoring an Oxford-related tradition in their maternal line. The York session was also attended by Alan's wife and Michael's cousin, Stefanie Wildblood, seen farther below in the London Marathon item.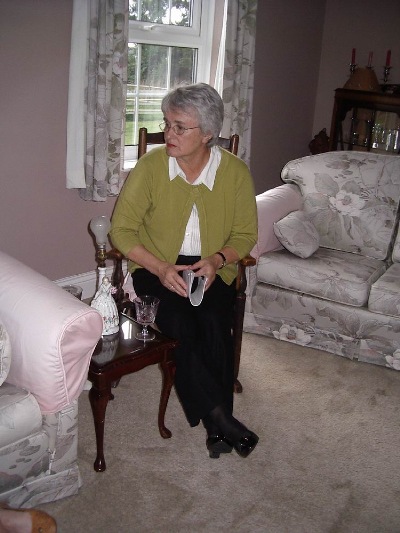 Unable to attend were Michael's wife, Anne, who had a prior engagement, and, on the left, Jennifer Bettsworth, née Wildblood, another cousin, due to vertigo. The sufferer is shown here at the home of Susan and Maurice Camacho for a steak-pie supper arranged to introduce the German visitors to the family. Jen provided Alan with a wealth of material on family history, including wedding photos of her parents, John Roland and Kathleen Wildblood, and of Michael's parents, which we you will see on this site of you stay tuned. Jen entertained Alan at the home she shares with sister Sarah Bell. Sarah specializes in squash soup and meringue sweets.

September 3, 2008. Martha Drives As She Did in 1927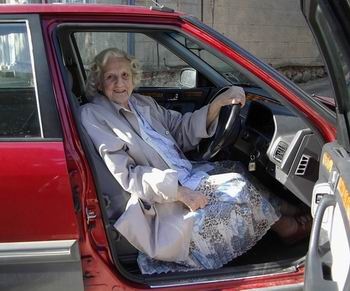 Go, Ninny, Go! Martha Wildblood, 96, is ready to chauffeur her grandson, Mark Camacho, and two Wildbloods from Berlin during a Mark & Martha guided tour of the Kingdom of Elmet. Martha has been negotiating narrow rural roads since she was 15. Today the former Miss Adamson, widow of butcher Edmund Wildblood, still hazards Leeds-York highway traffic to visit her next-of, next-next-of and next-next-next-of-kin in distant Malton. This day Martha drove her passengers from her home in Aberford to Barwick, where her parents-in-law are buried Edmund operated his shop and slaughter yard. Fit as her daughter Susan's yearling filly, Martha is a pianist and a blouse presser as well as a hotrod habituée. We do not know the make of her iron horse, but her spouse paved her way as a driver of a coach and four and of two Rolls Royce generations. Great-Grandma's eyes are feeling their carrots; it's no sweat for the sweet lady to renew her license, as she revs up to zoom into her second century.

September 2, 2008. Simon Says : GO TO CYPRUS !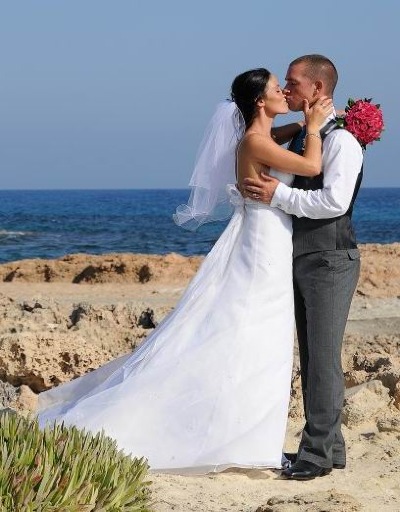 And she did. Rebecca Wildblood "promised to obey" Simon Jennings on the Mediterranean island. Nissi Bay was a lovely spot for a lovely bride and groom to exchange their vows. Rebecca is the only daughter of the late Scoutmaster Adrian and of Pamela Wildblood of Sutton Coldfield. Simon also has a West Midlands background.

August 5, 2008. Yorkshire Name Change to Whileblood Revealed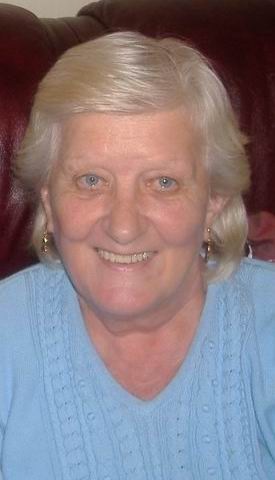 Researching the Wildblood branch known as Humberside boatman with Hull-born Wendy McBride, Alan had trouble finding the marriage of Wendy's great-great-grandmother Mary to John Matthews in 1877. In desperation the website author entered the name of the groom rather than the bride and discovered that one of the newlyweds on the same page of the marriage register was Mary Whileblood. Wildblood researchers had apparently never run into any people with this surname. Alan then started follow-up study and determined that the name of Daniel Wildblood, born about 1826, was changed. Whileblood began appearing in England with a vengeance, to be specific in the district of Sculcoates, on the 1871 census. Apparently almost the entire family, living in Hull, Goole and Thorne, has adopted this rare variant. Alan immediately sought contact with Whileblood family historian Joan Hoyle (left) through Genes Reunited to try to determine when, how and why Daniel and his descendants as well as those his brothers John Lindsley and William began to go by "while" rather than "wild." A fuzzy search on the newly revealed D-parted derivative filled a few census gaps, including the deciphering as "Wilablood." Harry Charie got into the act and phoned Joan's brother, Alan Whileblood, and a wild and whiley exchange began early in September. Joan agrees with Harry that the change was originally an error rather than a change of heart.

August 3, 2008. Gail Selected as Elk of the Year

Gail Wildblood was named Elk of the Year 2008 at a ceremony of Lodge 2262 in Hamilton, New Jersey. Gail, née Benson, is the wife of the late Ronald Wildblood, who was also active in the Mercer County unit of the benevolent, protective order.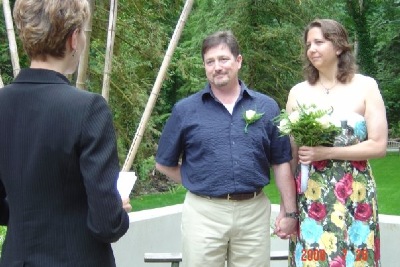 Eric Wildblood and Wendy Mullis married at Ashton Woods B&B, Bainbridge Island, Washington in an affair Eric describes as "eloping." The only witnesses were the daughters of the bride and groom. Eric was born California, grew up in New Jersey, his dad's home state; and Vermont. The highly skilled marine technician lived in Idaho, Virginia and on the Puget Sound between tours at sea. He is employed in maintenance and repair of nuclear subs and aircraft carriers, usually in Bremerton. Wendy, a Georgia native, is a naval architect at the same facility. The well-traveled eloper deployed to Japan for a seven-month stint without his new bride at the outset of 2009. Wendy managed get away from chores for a two week visit with Eric while he was away from his home port. Update: Eric died in February 2017.

July 2008. Where's My Kilt? Ethan Arrives Far From Scotland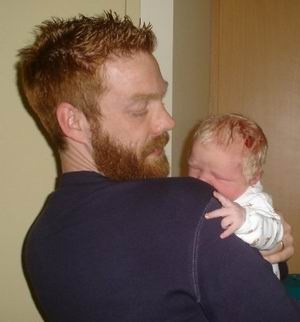 Ethan James Wildblood was born at Latrobe Regional Hospital, Traralgon, in the nick of time for the photo opportunity which yielded the precious image to the right of this column. Like the infant's mother, the former Robyn Brien, pint-size Ethan is a Victoria native, though half Scotsman. The newborn's father, Stuart John Wildblood, comes from Pitlochry, Perth & Kinross, and donned a kilt to embellish his own (below)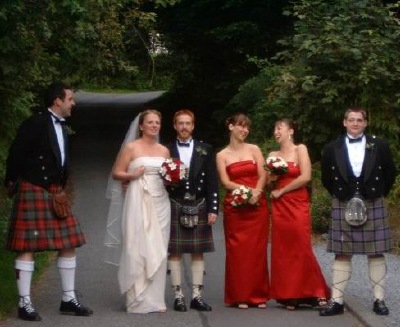 and the wedding of his sister (Louise on our Photos page). Robyn's harbinger of spring evens the international score in the family of four. His red-haired elder brother, Cameron Best Wildblood, is a native of the land of the tartans and glens, having been born at Royal Dundee Infirmary three years ago come December. The parents of the two boys married at Tenendry Kirk, Killiecrankie, and settled in Australia just in time for a second summer late in 2006.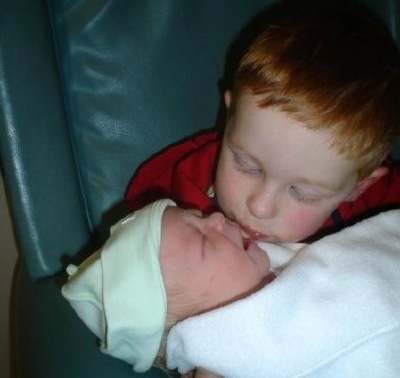 Despite the lads' hemispheric diversity, the bond of brotherly love appears not to have gone out of season.

July 2008. Noel Brings Joy to the Winter World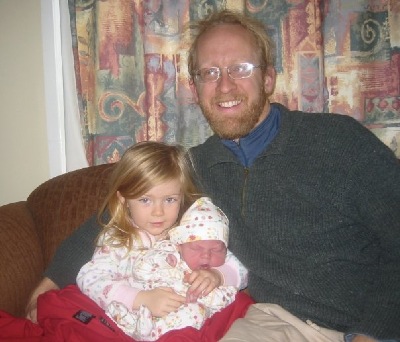 Zillah Joy Wildblood- Crawford was born in Thames, North Island, New Zealand. She is the second child of American-born Megan Noel Wildblood-Crawford, a naturopath (below), and husband Bruce, a geographer who was awarded a Ph. D. in the same joyous season. The couple's other daughter is a South-Island-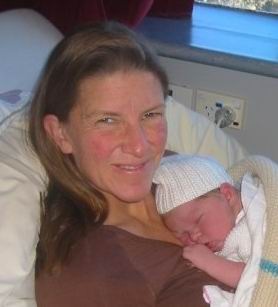 grown Kiwi. The newborn girl's name should be pronounced Zy-lah. She first saw the light of day in a birthing pool and is still wet behind the ears compared to Jessie, whose third birthday was to be celebrated early in October 2008. Since there is still an abundance of space to the right of the overcropped photograph of Megan and Zillah, whose name was taken from her paternal ancestry, it can be added that the nine-pound baby is the third girl in Wildblood annals whose name begins at the end of the alphabet. Zona Wildblood's arrival was recorded in Stafford in 1897, and Zoe Wildblood's birth was registered in Grimsby in 1975.

June 27, 2008. Forest Fires Threaten Turtle Cove

Virginia Wildblood reported tht the Concow blazes had them under fire in their California lakeside estate. She and husband Steve still had power and air conditioning. Low on supplies, they were reluctant to leave because they would not be permitted to return. Smoke limited visibility to 50 feet most of the time. The couple hosted four firefighting crews from around the state (see photo on homepage). When Virginia emailed, the fires were only 10 percent contained so the residents were not out of the woods But all of the firemen vowed to save the house where they had enjoyed chicken and chips, i.e. poultry and homemade tollhouse cookies. Lifting of the smoke would allow eight of "Steve's old" C-130s to deploy from Chico to battle the fires. The man of the house was crew chief on this type of aircraft during his four years in 54 countries with the U. S. Air Force.

May 31, 2008 Ryan Ends Long California Drought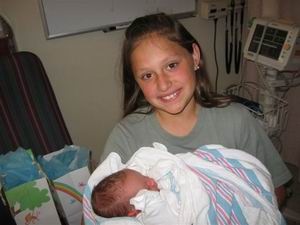 Ryan James Wildblood was born in California a bit earlier than scheduled. He is the son of Steve and Jackie, whose wedding is depicted below. Ryan is the first male Wildblood born in the Golden State in this generation. One day old in the photo at the left, he is being held by his 10-year-old half sister, Kaitla Wildblood. Photo courtesy of paternal grandmother Virginia Wildblood. The blessed event occurred on the anniversary of Ryan's maternal grandparents.

April 13, 2008. Andrew Paces Aussie Heart Team in London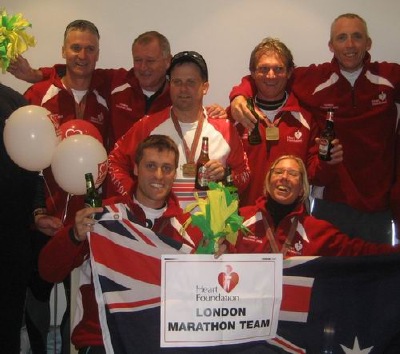 Andrew Wildblood, 34, (botttom left about to "bottoms up") finished the 2008 Flora London Marathon in 3:39:57. He was the 17th-fastest Australian and placed 9,725th among the more than 35,000 runners. The athletic Wildblood was first in a team of nine competitors racing on behalf of the Australian Heart Fund. He raised $12,500 for the cause. Andrew made a commitment to complete in the marathon in memory of his father, Benjamin Edmund Wildblood, who died of a heart attack in York at the age of 55 in 2002. "After Dad died I really wanted to do something that would not only benefit my own heart but the hearts of all Australians," Andrew said. The 2008 London event was the second 42.2 kilometer race for the resident of Lilyfield, a Sydney suburb. Andrew worked out in the Australian summer and braved a cold day in London, seemingly unlagged two days after jetting to his homeland. He had trained for six months but still had to overcome severe pain the last four miles. Wife Elisha and infant daughter Poppy (see below) awaited results at home down under in New South Wales, but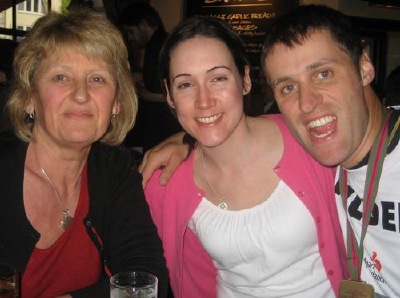 Andrew's mother, Stephanie (left), and a school friend, Ruth Wilson (middle), were in London to support the only Wildblood in the race. Acutely aware of the dangers of cardiovascular disease due to his family history, Andrew keeps fit by enjoying "every sport under the sun." Besides his father's early and sudden death, Andrew is forewarned by the fact that his grandfather, John Roland Wildblood, died of a heart attack at the age of 67. John's wife Kathleen was another victim of the disease, succumbing at the age of 84. Andrew's uncle, Timothy John Wildblood, died of a heart attack in 1965 at the age of 24!!!

February 4, 2008. Californians Registered Before Super Tuesday

In the eve of the Super Tuesday California presidential primary Ancestry.com gave us access to voter registrations in the Golden State between 1900 and 1968. Alva Vernon Wildblood Jr., son of a Canadian immigrant, was a registered Republican from 1926 to 1942. For the 1940 election, the San Jose title searcher was joined on the GOP rolls by his wife, Margaret née Coles. She lived to be 100, but Republican Wendell Wilkie failed to carry California, and Franklin Roosevelt won the election. San Jose Wildbloods were traditionally Republicans, and this year Virginia Wildblood is backing Mitt Romney in the GOP race because he is the most conservative candidate still in the running. Her son Steve, newly wed and expecting his first son in a few months, was registered non-partisan but said February 4 he would probaly cast his ballot for a Republican. In New Jersey the Wildbloods in the pottery trade also tended to favor the Republicans. Edward Wildblood Sr. (1901-1971), Allentown clerk, was in the Upper Monmouth Republican Club. After renouncing allegiance to Queen Victoria, Robert Frederick Wildblood (1849-1914) was a Republican candidate for the Trenton Common Council from the Sixth Ward in 1909. His grandson, Harold (1913-2000), wouldn't vote for a Democrat if the officeseeker's name were Wildblood.

But the American Wildbloods have been far from unanimous. Edward Wildblood Jr. (1927-2002) registered as a California Democrat when patrolling the Mexican border in 1960. His wife Elma, however, registered as a Republican the year John Kennedy defeated Richard Nixon. Ed and Elma did not let politics affect their 52-year marriage, which only death did part. In other California returns, Samuel Jesse Wildblood (1921-1996), a transplant from Louisiana after serving in the U. S. Marines on the West Coast, registered as a Democrat in Los Angeles from 1948 to 1954. His wife Fran also was listed as a Democrat in 1950 and 1952. Susan Salata, the daughter of Fran and Sam, reported from Sacramento on primary eve in 2008 that her family was behind Barack Obama, the Democratic Illinois senator, in his race for the White House nomination against former First Lady, Hillary Clinton.

A Wakefield-born Wildblood, Rhoda née Pawson (1859-1940), registered to vote in 1940 but declined to name a party affiliation. After two decades in Quebec and British Columbia, she entered the United States in 1923. The Yankee from Yorkshire died before the November poll, but her Manchester-born married daughter Alice Spittle (1894-1992), registered as a Democrat in Los Angeles and lived to see FDR carry his third day.

Super Tuesday also being Mardi Gras in 2008, we are delighted to conclude the Wildblood straw poll across the river from New Orleans. A Louisiana paper recorded that Eugene Sidney Wildblood 1893-1945, a World War I veteran and railroad clerk from Westwego, ran for West Bank Council as a Democrat in 1941.

February 1, 2008. Chris Explores Roots in Stockport

Our frontline correspondent Chris Jennings drove 75 miles down and 90 minutes back from Stockport and braved Friday motorway traffic and the somewhat shabby side of the Stockbroker Belt to visit the Stockport library. His family-history findings that day proved to be modest recompense for the journey from mid-Lancashire. The Cheshire/Greater Manchester town is a focus of his own family history investigation and constitutes one of the puzzles of our surname research. Wildblood births have been registered in the district as early as 1850 and as late as 1996. Although several certificates have been purchased in 2008 it is still not entirely clear where all these Stockport Wildbloods originated, and not all connections have been made between individuals appearing in the records. The burial of Nathaniel in 1806 is the earliest-known Wildblood event in the borough. Then William Wildblood married Janet Fowler in a local parish in 1816. Wildblood heads of census households were, chronologically, a spinner, cordwainer, tea dealer and sanitary inspector. Chris is more reluctant than Alan to dump tea into a potty and merge two profiles into one individual. The genealogical Jennings is a northeast Cheshire native and the great-grandson of Sarah Marshall née Wildblood, born in Stockport in 1852.

January 7, 2008. Lesley Dies in Devon.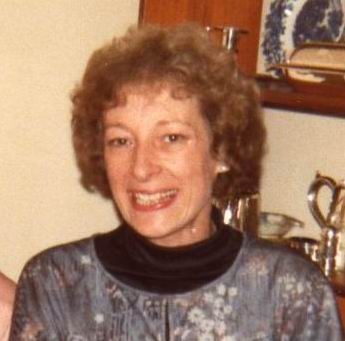 Lesley Wildblood died at Sidmouth, forcing us to begin 2008 news on a sad note. Born in 1938 in Sutton Coldfield, she was the daughter of the late Albert Norman Wildblood (1901-1990) and Edith Jessie Fullerlove (1904-1994). Lesley is survived by one sister, Eileen Entwistle. The Devon Wildblood family was transplanted from Newcastle-under-Lyme, Staffordshire. Lesley was an East Devon District Council accountant

Late December 2007. We're Part Vietnamese!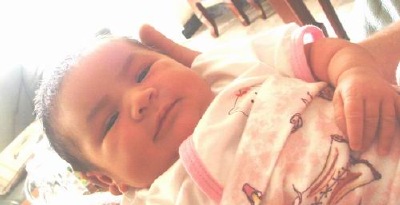 Michelle Tuyet Lien Wildblood, most likely the last Wildblood born in 2007, entered our waiting world a few days ahead of her scheduled 2008 arrival. She is the daughter of Lan Mai and Mark Wildblood. Mark sent us the first picture of Michelle fresh from the shoot on January 6. Born in Ho Chi Minh City, Michelle is the first child with our beloved surname to boast nativity in Vietnam. Her father is a businessman and singer. He was born in Sutton Coldfield, attended school in Zambia. His parents, Doug and Rosemary, live in New Zealand and have featured elsewhere on this site and in annual newsletters. Michelle's maternal grandfather is Mai Van Tu, and her maternal grandmother is Le Thi Kim Thoa. We thank the interracial couple for this ethnic enrichment to the worldwide family and for notifying us promptly of the earth-enhancing event.

December 11, 2007. Newsletter Requited by Poppy Presentation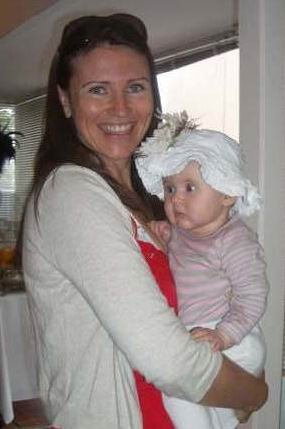 Andrew Joseph Wildblood in Sydney was the first to respond to the 2007 Wildblood newsletter transmitted on December 11. He reported a birth in July that will have to be logged in the 2008 issue of our times. As you can confirm by looking left, Poppy and Mummy are doing just fine. Poppy is the baby in this case and May her middle name. The bearer of the bundle is Elisha McDonald. Whether she is a native Australian could not be determined immediately because Andrew left shortly after sending us the glad tiding to enjoy Christmas pudding with his family in Yorkshire. The rapid departure on a flight overt he land of the chimneys made it impossible for the author of these lines to ask the young father to share further particulars on his partner.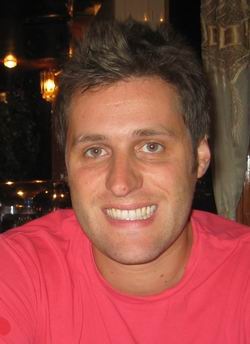 And here is Poppy's proud papa. He was already wearing pink in Dubai last January in anticipation of becoming the dad of a girl. Andrew has been based in New South Wales since 2001 and runs a sales team for Telstra, a global communicator akin to the website you are now visiting. But Andrew is an offshoot of the Leeds branch of the Wildblood tribe. He is the son of the late Benjamin Edward Wildblood and Stephanie Truefitt, York pet suppliers. Poppy's grandpoppy was John Roland Wildblood (1910-1978). Andrew's sister, Bridget Elliott, also lives down under - in Brisbane with three boys. Our thanks for the photos. Let's hope that many newsletter recipients will respond with blacks and whites, pinks and blues. If you watch this space, there is a good chance the next announcement will be 50 percent Vietnamese.

November 15, 2007. Order in Exeter! Here Comes Our Judge

The Queen has appointed Stephen Roger Wildblood QC to be a circuit judge
on the advice of the Lord Chancellor. The Lord Chief Justice assigned him
to the Western Circuit at Exeter with effect from Thursday 15 November 2007. Stephen, previously advising and ruling in Bristol and Wiltshire, is a Staffordshire Wildblood, son of researcher Roger on our Background page, but he was named in "his honor" of a distinguished Leeds Wildblood.

October-November 2007. Rosemary's Poem Best of 667 Entries

Rosemary Wildblood, our "half-Vietnamese" grandmother from the Wirral, placed first among 667 entries to the 4th Bravado International Poetry Competition. Awards were announced October 3 and her description of a "Scene at the Wellington Festival," a tribute to her late friend and fellow author, Nigel Cox, was published by Bravado in November. Rosemary and the magazine gave us a green light to reprint the gem here. Rosemary retired from her position with Creative New Zealand, is planning to write a second novel about magnetic forces and is working part time at Pataka Art Gallery inPorirua and serves on the Wellington Writers Waterfront Walk committee. Whoa! This outfit one-upped the Worldwide Wildblood Web. The hero of the poem died of cancer after his appearance at the festival, but lived to enjoy Rosemary's open-verse account of the moving event.

A SCENE AT THE WELLINGTON FESTIVAL

(for Nigel Cox)

For once, the faithful acolytes, the matrons with their busy pens,
are outnumbered by the writers, star-scattered in the audience.
As it does on occasion, the sector is paying a tribute to one
of its own, so that we look around and wonder what subtle
semiology has allocated roles in this distinctive piece of theatre

where there is no obvious director. Because this is your patch,
a vast number of Wellingtonians are here, the visiting Auckland
contingent sits to one side, South Island poets to the front, and
there you are on stage, brave, voice cracking, which you tell us
not to mind, for it will come - as come it does, gaining in vigour

and conviction, when speaking of the passion that binds us all.
The last time I had a meaningful conversation with you was in
Berlin, where you showed your usual courtesy to visitors from
your native land, turning out on a Sunday to sit with me in the
blameless sunlit courtyard behind the Jewish museum and talk

of coming home – and even then, it was no easy decision for you,
returning, to the unknown. Now, here, you are confessing how
much you liked writing one book more than anyone could ever
enjoy reading it and we laugh in recognition, knowing that neither
fame nor money are the drivers, just the joy of creating something

out of mind, the buzz, as you say, transmitting to the fingers –
aware too of another legacy, precarious and precious, of your
unique thoughts shared with anyone who cares to make that intimate
connection. (In an earlier session Robert Hass had said it was 'hearing
the voice' of a writer across the centuries that gave him a thrill of

understanding and led him to his craft). Afterwards, you stare
into the dim auditorium, where many of us are rising to applaud you,
hoping desperately you can see us doing the only thing we can do,
collectively, to assist a hazardous journey. You relax visibly in the spotlight, smile at the silhouettes in shadow, and lift a hand…

October 17, 2007. Better World Takes Trenton-Made Wildblood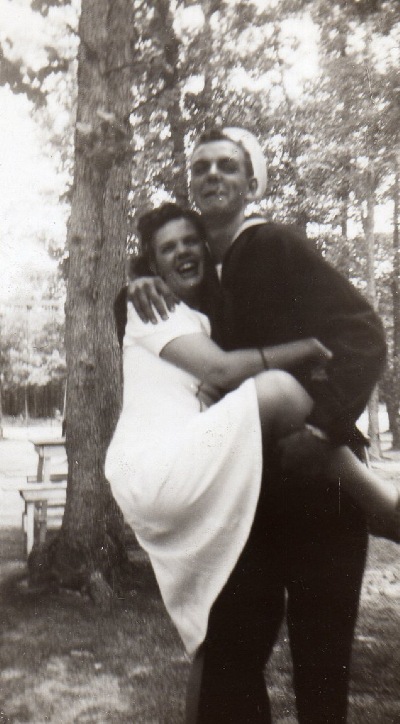 Helen Dorothy Byrnes, née Wildblood, died close to home, at St. Francis Medical Center two blocks from her residence and where she had served faithfully as a volunteer. Helen was the daughter of John Jackson Wildblood and Helen Triesch, who belonged to the St. Francis parish. She was the widow of Frederick Byrnes. Helen retired from a Trenton bank and had been employed by Stover's Pharmacy in her hometown. She was a dear friend but not a relative of the website author and glad to share information on the Wildbloods in her family. Helen may be the last of dozens of Wildbloods who were born, raised, lived their entire lives and died in Trenton. Alan last saw her in July 2007, when she was as cheerful as in the 1944 photo (left) despite the infirmities of age and an injury that kept her indoors on Franklin Street. The snapshot shows Helen with her late nephew Jack, only seven years her junior.

October 15, 2007. Barnstormers Begin Survey of Old Country Wildbloods

Berlin's only Wildbloods, Marysia and Alan, their daughter now studying in Munich, left for a two-week mission to acquaint themselves with more Wildbloods in England and Wales. They were delighted to meet librarian Susan in Buckinghamshire, Cambridge magistrate Diana, Tony and Maureen for lunch in Rutland and dinner in Lincolnshire, potter Richard, chef Julie, bridge player Anne and caterer Sally in Staffordshire (see photo below), Roger and May in Shropshire, spelunker Stephen and student Sian in South Wales, chauffeur Janet from Northamptonshire and to renew ties with Margery in Bedfordshire. That makes a grand total of 14 Wildbloods or former Wildbloods representing about nine shires. Alan and Stephen spent a day at the National Archives in Kew and painted Chiswick red on the eve of the research. Alan visited Wildblood graves in Meifod and Welshpool but found no churchyard traces in Eyton or High Ercall. Next trip it is Barnsley, Bury or bust! We're smelling the red and white roses of more counties.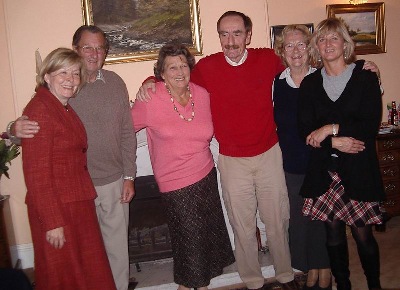 Here a dinner party at Bushton House, Tutbury near Burton-on-Trent, on September 18. From left Polish-born Marysia Wildblood, retired sanitary manager and host, Richard Vernon Wildblood, his sister Anne Webb-Bowen, Alan from New Jersey, hostess Juliet née Hawley and Richard and Julie's daughter, Sally Tittensor. The photographer was grandson James Tittensor, making amends for not finishing his grandmother's delicious soup. A Fellow of Institute of Ceramics, Richard has, over the last 15 years, fabricated about half of all the commemorative Blue Plaques installed by English Heritage and others at London landmarks and in other cities. Our F.I.Ceram pursues this hobby in his stables-turned potbank.

October 9, 2007. Jacob's Gravesite Found after 72 Years

Jacob H. Wildblood, a Trenton and Syracuse potter, died at home in Geddes Township, Onondaga County, New York, on April 11, 1935. The place of death and general area of burial has been long known to this researcher. His late friend Helen Byrnes in Trenton, Jacob's granddaughter, knew she went to the burial "at a cemetery on a hill" when she was 14 years old. Thanks to a Syracuse Herald obituary recently republished by Ancestry.com, it has now been learned that the graveyard was Myrtle Hill Cemetery. Jacob was born in Trenton, New Jersey, in 1867, the son of Jacob Wildblood and Caroline Jackson, immigrants from Derbyshire and Staffordshire. He was a kiln operator at Onondaga Pottery and a member of the West Genesee Methodist Episcopal Church.

September 14, 2007. Freda's Alan Dumps Lode of Coal Country Data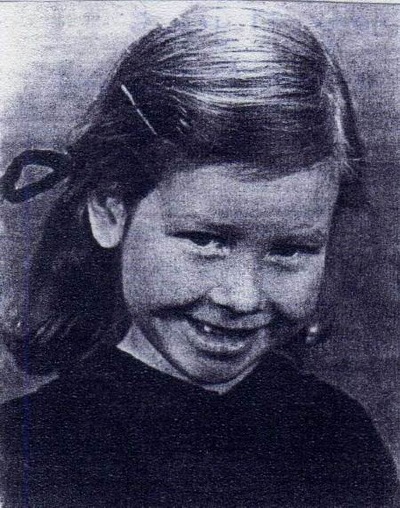 Prolific "Alan," whom our homepage one year earlier mentioned as the biggest contributor of Wildblood births to Genes Reunited, identified as Alan Dodson when Alan Wildblood, your website author, subscribed to the genealogical service upon retiring the past May, delivered a mother lode of documents and data via a CD mailed from Barnsley to Berlin. Alan Dodson's wife was formerly Wendy Hirst, whose mother was Joyce Wildblood (1929-1980). Much of the welcome data was extracted by Wendy's aunt, Freda Stenton née Wildblood (above). Joyce and Freda were coal miner's daughters, and this new contact provides us with a gold mine of information on their father Roy, his siblings and Yorkshire war casualties in our clan. To start, we present a picture of Freda a few decades back and seize the occasion to express our thanks to Freda and her email go-between, Alan. Watch this space for photos of Roy, his brother Maynard and other Barnsley folk who prove being a Wildblood is not the pits.

September 3, 2007. Newest Cambridge Alumnus Doesn't Dread Disease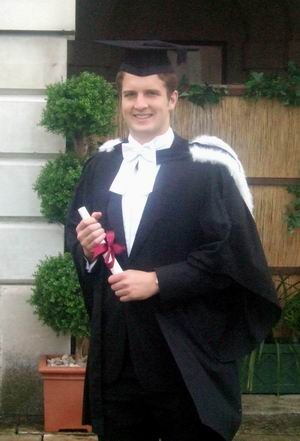 Benedict Aaron Wildblood is the latest in our eminently capped and gowned clan to graduate Cambridge University. He picked up his diploma, first class honours in medicine, on June 29, 2007. Ben began three years of clinical study at University College London on September 3. Currently he hopes to become an oncologist but says his career goal changes every few years. The two other Wildblood physicians occurring to your columnist were both anesthesiologists, Harry in York, Pennsylvania, and Maria, in Berlin. Ben comes from a highly academic background. His Wildblood grandfather attended Pembroke College, Oxford. Ben's father is the new judge featured on this page. His mother, Helena, is a senior lecturer in engineering at the University of the West of England in Bristol. Ben played rugby for Chew Valley School in 2003 and Christ College. Many Wildbloods have gone to prestigious public schools in Britain, including Harrow, Rugby, Denstone and Kingswood. This space is too small to mention all the Wildbloods who became learned at Oxford and Cambridge, but to cite just two at the latter university: theologician Samuel Wildblood of Sidney College obtained an M.A. in 1607, and Charles Henry Martin Wildblood completed studies at Emmanuel College in 1938. A list of all places of Wildblood tertiary study has not been compiled. London School of Economics, Lehigh University in Pennsylvania and Purdue University in Indiana gave us college educators in Australia and the United States.


Joshua Wildblood and Kristan Zapor were married by a justice of the peace. They plan a grander nuptial celebration in 2009. Josh is a submariner up from Louisiana, Kristan a 2006 cum laude graduate of Eastern Connecticut State University. It is believed they are the first Wildblood couple in Nutmeg State history. Josh finished one minute and 47 seconds before Kristan in a 2008 five-kilometer race, if that is any indication of who caught whom, conquered and tied the seaman's knot.

July 28, 2007. Burslem Family Sells for $1,875

An anonymous bidder acquired two 1829 portraits of a Burslem Wildblood family in an eBay auction for $1,875. The works are believed to portray engraver William Wildblood's household. eBay seller Edwina Rigby obtained the set from a Somerset house clearance. She offered evidence that the family was related to the lineage of Harold and Robert Graham Baines. William's daughter Mary Ann married Charles Baines in 1843. The antiques portray an older couple, presumably grandparents; a young couple; an adolescent boy with a pair of smaller girls. Two of the children are distinctly depicted as redheads. One Burslem and Trenton Wildblood descendant, Nancy Heath, bid $1,225 to keep the family in the family, but threw in the towel when that figure was topped. It is not known if a Wildblood fan or an art lover obtained the treasure, painted by Albin Roberts Burt. Three or more would-be purchasers submitted eight bids in the auction. This website would be grateful if the new owner would identify the current location of the Staffordshire heirloom. Wildblood descendants in New Jersey, Louisiana and California have entered online auctions for tableware with Wildblood & Heath markings. Massey & Wildblood dinnerware was received unbroken down under in Victoria. eBay has also traded R. V. Wildblood plates and vintage books by a Yorkshire-Swiss Wildblood and a continent-hopping Wildeblood.

July 27, 2007. Centenarian Ethel Passes Peacefully

Ethel Wildblood née Watson died peacefully at Bradwell Hospital, Chesterton, Newcastle, Staffordshire, leaving no offspring. The Porthill resident was 101. After a funeral at Wolstanton Reformed Church, she was buried in Tunstall Cemetery. Ethel was the widow of John Thomas Wildblood (1905-1985).

July 14, 2007. A Couple Who Refused To Be Rattled !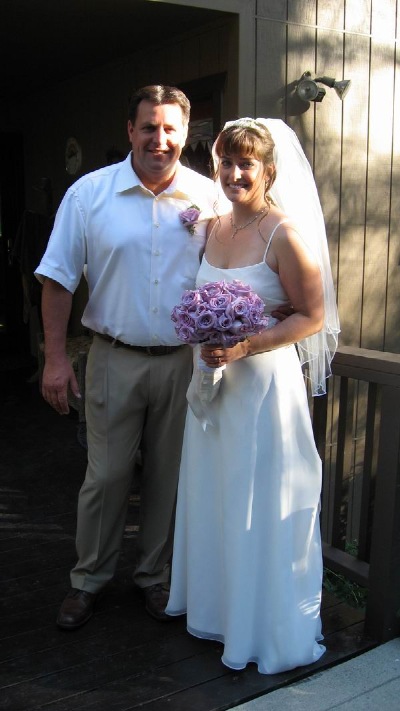 Steven Alva Wildblood and Jackie Rietkerk née Marabella tied the knot at Turtle Cove, the new Oroville home of Steve's parents, Steven Thomas and Virginia Wildblood, who recently followed the call of the wilderness and decamped from their Morgan Hill home of 30 years. The groom, an Intel CPU engineering manager, has one daughter, Kaitla. Jackie, a beauty consultant with obvious credentials, has two daughters, Amanda and Sarah. The hitching went off without a hitch even though an uninvited wildblood, a rattler, attended the affair. The snake will forever hold its tongue. Later the couple decorated the nearby grave of Steve's brother, Ron, fatally injured at the age of 24, with the blooms that had adorned the wedding venue.

July 2007. Bitsy Blighter Borne by Britt in Brisbane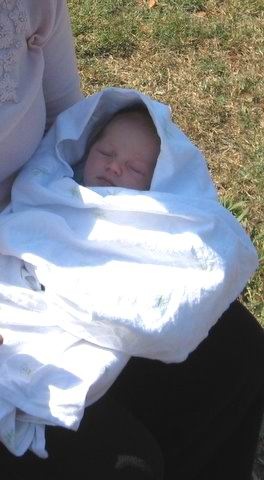 Max Thomas Wildblood was born in Brisbane early in July. He is the second child of Britt and Sean. These Australians are wished abundant parental bliss. Bearing the glad tiding, the grandfather of the mini Max, a B&B businessman, branded the baby a "little blighter", but the quote was altered slightly in this item's heading because the author of these awesome columns is acutely addicted to alliteration. The middle name, Thomas, had tradition in the family, but the boy is believed to be the first Max Wildblood ever recorded. And shown on the left without his boomerang at the tender and seemingly benign age of 11 days, "Max the Ax" is one of the youngest Wildbloods ever to inhabit the Internet. But Max has grown in four months and by November could paw Grandpa's finger with one set of his own. We don't usually publish two baby pictures of the same hatchet. However, the digital image of Max and Peter was too good to bury out of sight of the waiting Wildblood world.

July 5, 2007. Housebound Helen Hosts a Host With a Hoagie

Helen Byrnes, 87, currently the oldest born-Wildblood in Trenton, New Jersey, played hostess to the host of this website and treated him to an Italian hoagie. The widow lives in the historically Italian section of the Garden State capital. Helen hurt herself on her icy porch and is unable to get out of her chambers, but she remains a bubbling source of family lore. Helen revealed for the first time that she was briefly a Coates before she hooked up with Frederick Byrnes. The marriage to a Texan ended when the groom's refinery employer transferred him to Guatemala, and Helen's mother would not allow the bride to venture that far from the nest. Alan was in Trenton on a sentimental genealogical journey home.

June 30, 2007. Wedding Mystery Solved by Thomas and Hetty

On January 1, 2008, your host found a terrific set of photos on the Internet. The title of the album was "Wildblood Wedding." The event appeared to be at a rural church and, judging by the meteorological circumstances,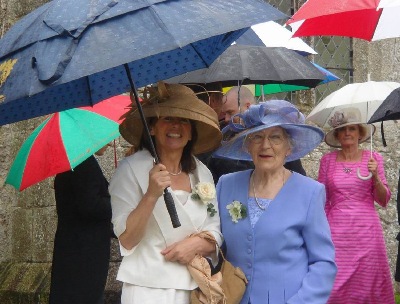 the venue was evidenced to be England. A rural-looking church. But where in England and who were the people marching handsomely and happily down the aisle? It was feared that the whodunit would not be solved until the General Register released the marriages for 2007 years from now, but the answer arrived the next day. The lady in white is the mother of the groom, Annie Wildblood née Roberts originally from Wales, and the lady in lilac is the groom's paternal grandmother, Rita Wildblood née Jellings. If their hats were any wider they would not need umbrellas, but the protection from the elements makes this one of the most colorful photos a formal occasion could offer. Before introducting the newlyweds, we hasten to thank Jo Robinson for amply illustrating the occasion. It was Jo who first introduced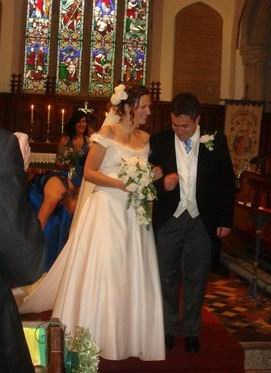 Henrietta Grande (obviously on left) and Thomas Garside Wildblood. Tom responded to a Genes Reunited query with the facts of the matter. Both Hetty and her adorer are from Harrogate, Yorkshire, but the nuptials took place at St. Wennapas Parish Church, Gwennap, Cornwall. The picturesque locality is the home of Hetty's sister, and her mother, Joe. Hetty is the daughter of the late Angel Grande, born in London, and granddaughter of Angel Grande from Madrid. Tom now sells upscale properties for Savills estate agents after a stint in hotel management. His father is the distinguished Yorkshire architect. Tom has three sisters still at home. The oldest, Shanie, is back in England after working in Sydney, Australia. We wish the young couple, who reside in Harrogate, analogous aggrandizement.

June 11, 2007. Four Able Wydeblodes Found in 1539 Muster

Sharlie Stubbs, our southernmost researcher, reports from a visit to the State Library of Victoria. A May 1539 roll of able-bodied Staffordshire men aged over 16 includes John Wildblood in the Stone, Thomas Wyldeblode in the Slyndon, Hugh Wyldeblod in the Eccleshall and another Thomas Wyldeblode in the Church Eyton district.

May 23, 2007. Correspondent Kath Dies at 89

Kathleen Wildblood née Timmis died at City General Hospital, Stoke-on-Trent. The 89-year-old Rough Close resident was the widow of Edward Geoffrey Wildblood (1911-1980). She is survived by her daughter, Elinor Headley, and grandchildren. Right into the year of her death Kath was a faithful correspondent of your Wildblood archivist. A service was held at St. Francis Church, Meir Heath.

May 3, 2007. Our Candidate Rides High in East Yorkshire

David K. Wildblood, 58, was elected to the Fangfoss Parish Council in the East Riding of Yorkshire. Eight people were vying for seven seats. The candidate with our standout name received the second highest number of votes. David, whose middle name has been omitted because published sources differ on its spelling, was born in Bristol, the son of Edward D. Wildblood and Kathleen née Parker. The Yorkshire councilman is a descendant of Shropshire Wildbloods. The family moved to Bristol so James Henry Wildblood (1876-1957) could ply his craftsmanship in a naval shipyard during the Great War. David is believed to be a landscape contractor.


The St. Patrick's Day green scene in Dublin this year was roughed up by Titus Wildblood III's "Greatest Show on Earth" Carnivorous marchers and their float from Waterford. An Associated Press photo of the 80 charming O'Connell Street snakers was published the next day in the Boston Sunday Globe, where it was snipped and sent to Bedford by the emigrant children of Harry Charie, who forwarded the clipping, after renaming it a "cutting," to Berlin. Your long-distance reporter has read several accounts of the production, but none indicate why the presumably fictitious name "Titus Wildblood" was chosen.

January 10, 2007 Who's the Wildblood in Doctor Who?

Norma, Dogwalker by Persuasion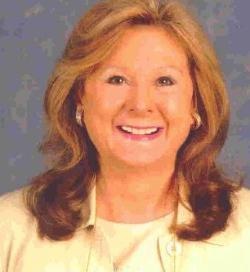 Norma Bailey, daughter of Norman William Wildblood (1921-2000) and Ivy Rouse, told us that she will appear in bit parts in BBC series "Doctor Who" and "Persuasion" in a few weeks. She was shot in the crowd late in November for episodes set for screening 6-8 weeks later. Norma is from Newcastle-under-Lyme and worked for the British Ceramic Research Association in Penkhull, Staffordshire, after leaving school. She was told to pronounce "Ceramic" with a hard C. Norma was tired of being teased as a "wild horse" and soon tied a Staffordshire knot with John Bailey, who studied heavy clay engineering and now handles hard building materials as the owner of Consolidated Brick in Cardiff, Wales. You will have to look hard and be patient to see Norma in the credits, but she has been a patient in "Casualty" and a dog walker in Warner's 2005 movie "Charlie and the Chocolate Factory."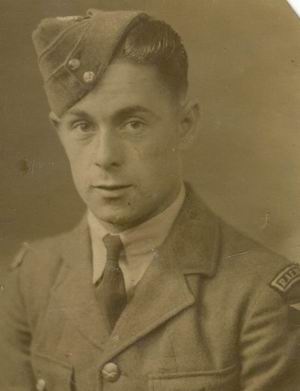 Outgrowing the stigma of being called a steed, the actress in our herd has become an animal lover and owned two huskies. Norma's real-life roles include receptionist, recruiter, consultant, sales representative and dating agent. She first heard of family history when her father teased her that the Wildbloods were the descendents of Red Indians. Dad, left in his RAF uniform, knew little about his forebears because his own father, Frederick Norman Wildblood, gassed in World War I, died the year after Norman's birth. The family did not know the location of Norma's grandfather's grave until the late 1990s, when Fred was found in Hartshill Cemetery. The RAF-veteran son is buried in Newcastle with medals, including the Burma Star.

December 12, 2006. Brett Weds Allyson Near Plymouth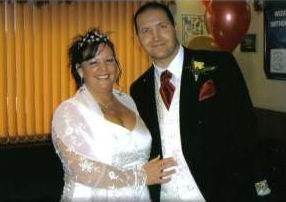 Brett Murrae Wildblood from Dudley, West Midlands, took Allyson née Rees as his bride at Elm Church, Estover, near Plymouth on December 12, 2006. The photo was snitched from Facebook.com, but Brett has promised us another glimpse at his wedding day soon. The groom is the son of John Wildblood (1937-2000) and Frances née Mocroft (1948-1976) and has worked as a roofer and a support worker at a care facility in Devon, where he has lived since 2004.

December 12, 2006. Traffic Mishap Hospitalizes Florida Kinsman

Robert Benjamin Wildblood, 42, an independent rush-hour vendor of the South Florida Sun-Sentinel, was struck by a car and seriously injured in Tamarac, a suburb of Fort Lauderdale. He was airlifted to Brovard Medical Center and was in critical, but stable condition later that day. Robert was crossing his work site, State Road 7, shortly before 6 a.m. to fetch something for breakfast when a Toyota slammed into him. The vendor initially smashed the windshield and wound up on the trunk of the vehicle, which was not speeding, according to police. Another traffic-dodging newsseller, Tim Jesky, was quoted by local media as being shocked by the injury of his "good-hearted" friend. Robert was born in Trenton, New Jersey, and is the son of Ron Wildblood, the late policeman whose photo is prominently displayed elsewhere on this site. If Robert or any of his friends or relatives reads this, we would appreciate an update on Robert's condition and his hopefully speedy recovery.

November 23, 2006. Christmas, Birthday and Giving Thanks for Six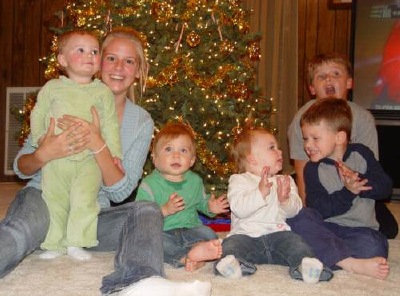 Rushing the season a bit with a tree, are the great-grandchildren of Lloyd Lamar Wildblood I, who turned 74 that day. Gathered at his De Ridder, Louisiana, home are (left-right) Zoe Riley, Madeline Guidry, Owen Galt, Alexis Riley, Coleton Guidry and Austin Riley.

October 13, 2006. Edgar Wildblood of Church Lawton, Staffordshire, died at the age of 94. His wife, Rose Ann née Rowe, died in 1977. Edgar is survived by a daughter, Kathleen, and her husband, Roman Piechocinski. Edgar was the son of George Wildblood and Emily Lees and the grandson of Henry Wildblood and Mary Archer. Henry was a boat captain on the Trent-Mersey Canal in the 1881 census, the Cheshire 3 household in Harry Charie's pink inventory of 2000.

October 5, 2006. Liverpool's Last Wildblood Has Pot-Luck Visit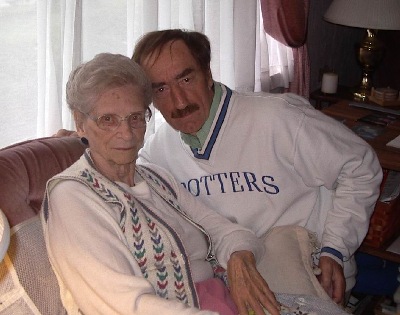 Louise McConnachie, the last Wildblood in East Liverpool, Ohio, is visited by yours truly on his second trip and first fact-finding mission to the Crockery City. Louise, 89, told a few tales about her paternal ancestry. Father Harry Wildblood, an Edwin Knowles clay shop foreman., continued city Wildblood annals that now cover well over a century and a half. Louise graduated East Liverpool High in 1935, preceded by brother Jim, Class of 1929, who left the ancestral home for Illinois and ended up in Arizona, sister Mary Edith McWhorter, Class of 1932, and brother Dr. Harry, Class of 1937, who died in Pennsylvania exile. Louise, raised by her aunt, Ida Wildblood Watkin, has outlived two husbands. She eloped with Donald Van Fossen to West Virginia and had to crash the Ohio River toll gate to get home to Ohio after the marriage license and donation to the Presbyterian pronouncer took all of her tight and most of her loose change. Scottish-born Douglas McConnachie also predeceased the perky pianist. Alan's Potters sweatshirt does not reflect his own industrial heritage. It is a tribute to East Liverpool High and its apt appellation. Alan spent his 30 ELO hours in Riverview Cemetery, checking yearbooks at the ELHS alumni house, vetting records at the Museum of Ceramics and sleeping with wife and daughter in the Burslem Room of the Sturgis House Bed & Breakfast.

September 25, 2006. Brett Lands With Marines in Japan

Brett Wildblood is scheduled to report for duty September 25 after landing a job with the U.S. Marine Corps in Japan. The Idaho-born, Washington-raised Wildblood will work for one year at an IT help desk and hopes to extend his tour as long as the sun keeps rising. Brett is the first rising son of Eric and Kirsten. He graduated from Bremerton's 14-percent-Asian Olympic High School in 2003 and established a beachhead in his new homeland while serving with the Latter Day Saints Nagoya Mission. Brett has also fortified his credentials by participating in Hacking War games and currently pursuing a bachelor's degree in information systems security from Westwood College Online. The Leatherneck supporter belongs to the Staffordshire and Trenton potteries Wildbloods. Liberty on a foreign shore is an heirloom in his family branch. Brett's father propelled the U.S.S. Nimitz, his grandfather and great-grandfather fought in the Pacific in World War II - against ! the Japanese. And his Indiana great-uncle was a Navy psychologist, his Virginia great-aunt a Navy nurse and his Florida great-uncle, the Art a few items below, "sailed the seven" with the U.S. Navy.

September 9, 2006. Rachel from Oxfordshire Gone Fishing in Cambodia

Rachel Wildblood and her partner, Bram Miller, will be home in Witney, Oxon, for their first holiday from a two-year project in Cambodia. The two Nottingham University-educated environmental scientists journeyed to southeast Asia October 15, 2005, for a 26-month tour with Voluntary Service Overseas (VSO). Both are assisting in Ministry of Fisheries measures in the Kompong Thom environs. On July 1, 2006, they reported setting up house in Siem Reap. The partners studied French and Khmer in preparation for their mission. Rachel's dad invites you to learn more of their ongoing trials and tribulations, see them in their temporary habitat and peek at some of the perks of purposeful globetrotting by visiting their blog.

Your archivist resisted the temptation to steal a photo of the pair from the blog to put right here, fearing Rachel, Bram or Travelpod might have a copyright on it. Rachel, the daughter of Wendy and "Staffordshire breed" Brian, is the second get-around Wildblood, after singer Mark, spotted in Cambodia in recent years.

August 31, 2006. Wenonah Makes Good on a Rare Bad Hair Day. Wenonah Wildblood, 18, born and raised in Berlin, Germany, received results from Educational Testing Service (ETS) in Princeton, New Jersey, mailed at Auckland, New Zealand. The Beethoven High 13th grader received 114 of a possible 120 points on the Test of English as a Foreign Language (TOEFL). Rated "good" in all four categories, the successful testee would like to study musical theater in New York, Cincinnati, Hamburg or Leipzig starting in fall 2007. She had an admirable score in "listening" to the absolute astonishment of her parents.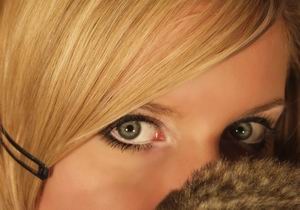 The ID photo of Wenonah taken at the Berlin examination site August 4 was the only bad showing for the aspiring and accomplished songstress on that stressful summer day. Eyes left to see Wenonah on a good hair day back in 12th grade in the late fall of 2005. The copyright is held by her glamour shootin' classmate in the state of Brandenburg within earshot of the former Berlin Wall.

August 29, 2006. Wildblood Gravesites Donated to Needy. Lloyd Lamar (Buddy) Wildblood reported he has told Hampton Cemetery in Elizabeth, Louisiana, that his family will not be needing six grave sites long held by the family. Buddy asked the cemetery to enable families who could not afford to purchase a plot to use unclaimed Block 4, Lot 3 accommodations. One Wildblood, Walter Preston, killed in 1932, was interred in Elizabeth. Shortly after the railroader's untimely death, his family, including baby Buddy, moved from Allen to Beauregard Parish and has ample provisions for final rest where they grew up and want to stay permanently.

August 4, 2006. Physics Coagulates with Biology in Oswestry

Jonathan Craig Wildblood, physics teacher at Sir. John Talbot School in Whitchurch, married biology teacher Patricia Boulton at the Sweeney Hall Country House Hotel, Oswestry. The merging of the two natural disciplines was reported on October 13, 2007, by the bride's mother, Gillian. Craig is the son of John and Van Wildblood of Morda, who starred in the Shropshire roots video produced by your website manager in 2004. Let's hope the good chemistry continues for many decades.

July 21, 2006. Barbara Wildblood Leaves Estate in Montreal. Funds tracer Ronald Cayne in Quebec appealed to us in a search for any family of Barbara Wildblood, once residing at 5209 Sherbrooke Street West in Montreal. Her heirs, unknown to the writer, are "due a chunk of money."

July 14, 2006. California Wildblood Assists Nevada Sheriff. Santa Clara native Jason Wildblood wrote and agreed to tell website readers that he has made a career change from software design to law enforcement and is now a deputy sheriff around Carson City. "Something in my wild blood was telling me to do this job for as long as I can remember." The new lawman is the latest in a long file of Wildbloods who have maintained order professionally, not to mention the numerous members of our tribe who have gained prominence on the out side of the law. Jason's wife of four years, Kellie, is an instructional aide at a middle school. We hope she does not need a badge and handcuffs to keep the students in line.

July 5, 2006. Lorraine Wildblood 13th in Jog Scotland at Aberdeen. She finished the 5K competition in 21.33, chased by 316 slower coaches. The best female time was 19.54, while the top man finished in 18.41. Lorraine was a Cook until Patrick Wildblood from Welshpool stepped up the pace and caught her in 2003.

June 29, 2006. Highly Unusual Name Invokes Redskin Image. In a thread about downed Spitfire pilot Timothy Seddon Wildblood, a Battle of Britain website contributor going by "pippa" asked where the highly unusual surname of the airman originated and claimed it conjures up visions of American Indians.

June 26, 2006. Lancashire Wildblood Emigrates to Victoria. Alec Wildblood, formerly retired butcher of Rochdale, wrote from Knott End-on-Sea, Lancs, to report that his son Stephen and family have emigrated to Melbourne, Australia. Alec and son Philip have just bought a butchery business in Norden, Greater Manchester, where the father will work three days a week.

June 18, 2006, Father's Day in the United States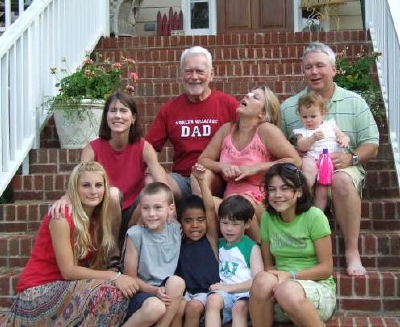 Art Wildblood of Trenton, Woodbridge, Wilmington, Kingston and St. Augustine, IBM retiree, ham operator, bridge and tennis player, celebrated with his three children and six grandchildren - two Wildbloods, two Fischers, two Haymakers - in Wake Forest, NC.

June 17, 2006. Queen's Birthday in United Kingdom. Peter Wildblood, West Midlands, awarded Order of the British Empire for services to Prostate Cancer Support Group and to Acorns Children's Hospice. Peter is descended from the "boatmen" in the 19th century occupational breakdown of the clan.

82-Year-Old Wildblood Claims June Bride. Gramps Causes Mrs. Cramps.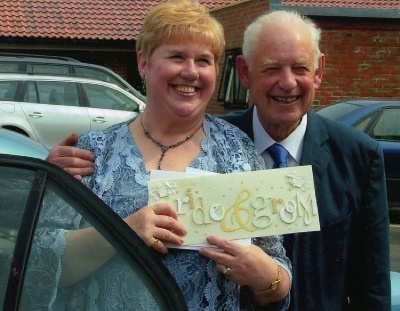 On June 16, 2006, widower Anthony Barrs Wildblood, born in March 1924, married Maureen Bew née Collings, his junior by 14 years, at Stamford Registry Office, Lincolnshire. Tony and Maureen play golf and bridge and enjoy classical music. Dance lessons and weekend dining together, first out, then in, were the bridge to their hitch. The groom aggrandizes the Staffordshire 6 tree attached to Harry Charie's 1881 census booklet. He was educated at Kingswood School, Bath, where his Methodist minister grandfather sent five sons, including Tony's father, Horace Barrs Wildblood. The Admiralty took over the school in 1939,and pupils and staff were evacuated to Uppingham School. In 1942 Tony left to join the Navy, was commissioned as a midshipman late in the year and retired as a lieutenant in 1946, when he entered the petroleum industry. Tony's first marriage to Audrey Adam in 1948 lasted 52 years and gave us two daughters, Diana Lesley and Susan Margaret. After returning from a Norwegian cruise honeymoon, the newlywed and new great-granddad wrote to us on August 28 to spread the word about his second happiness. Tony says of his duplicated domestication: ″There is a tendency for some Wildbloods to get married twice.″ STF6 is his witness. Maureen jokes about her switch from the short-shrift Bew at the top of the alphabet all the way down to Wildblood that the much longer signature is still giving her writer's cramps.

June 10, 2006. Bender's Bar & Grill in San Francisco heavily damaged and knocked out of commission by fire soon after band "Wildblood" played (May 28). Draw your own conclusions.

May 20, 2006. Jacye Wildblood, cheerleader and beauty pageant winner, graduated from Abbeville High School and will enter Louisiana State University later this year.

May 13, 2006. Robert E. Lee Wildblood rises again. A World War I draft registration in Liverpool, Louisiana, revealed the full name of a little-known member of our clan, Robert E. Lee Wildblood.

May 10, 2006. Debbie Kelley of DeRidder, Louisiana, mailed 1950 photos of her parents, Lloyd Lamar (Buddy) and Jeanienne Stark Wildblood, to this website.

April 8, 2006. Mary Patricia Boomhower died in Kingston, Ontario. She was the daughter of William and Josephine Wildblood and born in Carrickfergus, Antrim, in 1925 or early 1926. Miss Wildblood left Hampshire for North America in 1947. "Pat" worked for Transport Canada and was an animal lover. One of her daughters, Jo, connected with us in 2000 and we hope to hear from her again.

April 8, 2006. Adriana Stuijt, a well-known writer, and sister-in-law of Tricia Wildblood in New Zealand (see March 11, 2005 below), wrote from Dokkum, Friesland, to say our site is a joy to visit. That was just before the May 21 wildblood.org downgrade.

March 20, 2006. Fellow subtitler Rosamund Ziegert née Bell, a Staffordshire native now happily removed to Sydney, Australia, fulfilled a promise made in Berlin and reported that her father at law :-) recalled a Freddie Wildblood and a Major Wildblood and a someone else Wildblood, who all owned the Blythe Colour Works.

March 13, 2006. Philip Ward, Archives Officer, University of New England and Regional Archives, went to the dusty attic and, after a diligent search, produced a long July 16 Express article on the inquest into the suicide on June 28, 1947 of Evelyn Collins Wildblood in Armidale, NSW.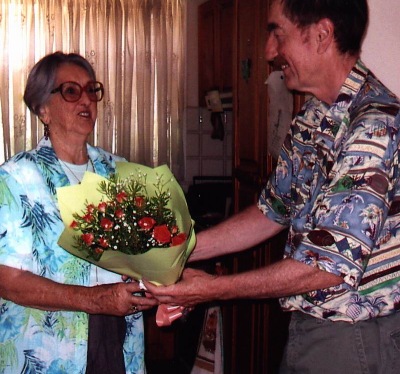 March 11, 2006. Dulcie Romer Wildblood in Toowoomba, Qld, got a surprise visit from tourists Alan and Marysia Wildblood on the day she celebrated her 80th birthday.

March 9-10, 2006. Sean and Britt Wildblood hosted the German Wildbloods in their vintage Queenslander over night after a Camp Hill party co-organized by Neil and Desley Middleton, son and daughter-in law of Mary Wildblood Middleton.

March 5-7, 2006. Marysia and Alan Wildblood enjoyed a royal welcome at the Hannam Vale B & B of Peter Wildblood and Sherry Stumm, who celebrated their third wedding anniversary with their new acquaintances at Port Macquarie.

March 1, 2006. Wildblood researchers Sharlie Stubbs and Alan Wildblood fondly embraced for the first time after nine years of correspondence. Their encounter was in Parramatta, NSW, where Edward Wildblood was hung.

March 2006. Ruth Wildblood Martin finally reported to a worried world that the Wildbloods who live near New Orleans were more or less unscathed by Hurricane Katrina the previous fall.

February 2006. Steven and Denise Wildblood brought their one-year-old daughter, Samantha, home from Samara, Russia, where she was born, to Wake Forest, North Carolina. Samantha was named after her place of birth and her mother's grandfather, Sam Stein, who was also a native of Russia. A photo of Samantha and the older members of her family is found above, under June 18, 2006.

November 2005. Sienna Wildblood was born in Brisbane, Qld.

September 2005. The dean of our faculty, Harry Charie, and wife Margery née Wildblood visited Berlin to see Wenonah Wildblood perform in "Walk of Fame."

August 27, 2005. Bertha Wildblood Heath died in Bordentown, New Jersey.


August 2, 2005. Doris Wildblood Allen died in East Liverpool, Ohio.


July 16, 2005. After recently uploaded-old-newspaper research, it was finally concluded that the maiden name of Drusilla, second wife of potter Jacob H. Wildblood, who was born in Trenton, NJ, and died in Syracuse, NY, was MacKinder.

July 7, 2005. Carrie Ruth Wildblood Thibodeaux, 75, died at home in Lake Charles, Louisiana. Her body was donated to medical science.


April 1, 2005. No joke and no fooling. Alan James Wildblood of Bristol, West of England, phoned Alan Lee Wildblood of Berlin, East of Germany. The former is a retired Spitfire and reactor fitter. It was the first conversation of the namesakes and a big thrill for the reporter. One of their subjects was Alan William Wildblood of Church Stretton.


March 12-13, 2005. Alan and Marysia were hosted by Doug and Rosemary Wildblood in Titahi Bay, near Wellington, New Zealand, and their children, Mike and Susan, in Paraparaumu. Rosemary's magazine article, "A Rose By Any Other Name," can be viewed under Faded Papers. The tourists from Germany then stopped in Paraparaumu Beach for a chat with Wildeblood researcher Gina Graham.


March 11, 2005. Author Alan and wife Marysia Wildblood visited Jan Stuijt and wife, Patricia Wildblood Stuijt, in Havelock North, near Hastings, North Island, New Zealand. Jan is retired. Tricia controls the quality of apples for Kelston Orchards. Tricia says she always has a bed (and breakfast) for anyone in the Wildblood family. After breakfast Alan talked to Tricia's brother Terry in Dudley, West Midlands.


February 13, 2005. Stephen Wildblood of Brynmawr, Wales, called Alan in Berlin to say that he had obtained the World War I military record of Horace Barrs Wildblood, who served and was hospitalized in Egypt.


February 1, 2005. Ruth Wildblood Martin of Metairie, Louisiana, sent the website author a package of certificates and photos on the family of Eugene Sidney Wildblood, her father, and his sisters.

(Last updated March 30, 2023)